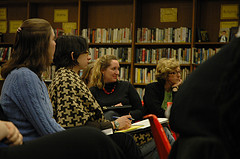 Stay out of it or get involved?
How will you look back on these playful years 0-5?
Today I get into both these topics in this 30 minute show.
Listen::
Listen to this week's show
Podcast: Play in new window | Download
Subscribe: Google Podcasts | Stitcher
| subscribe through iTunes | on-the-go device
Show notes::
We learn
about parent forums
getting involved with our settings
perspective
Gems from author, Michael Morpugo
that there is a time to enter the playground…..
What book has helped you raise a playful tot?
Inspired you to do better and be better. Leave your comment in the show notes
Share::
If you enjoyed today's show please tell your friends.
Have your say::
"Like" us on Facebook
Join in with the topic of the week from the Podcast
Add an honest review on iTunes 🙂
{ Source}