What ideas help me be closer to my baby and start me on the journey to raising a playful tot?
Today on the Raising Playful Tots show, I talk to Blythe Lipman, author of Help! My Baby Came Without Instructions
, and radio host at Toginet with her show: Baby and toddler
instructions about play activities for babies and how to begin that journey to raising a playful tot.

Listen::
You can
Listen to this week's show
Podcast: Play in new window | Download
Subscribe: Google Podcasts
Show notes::
What are the benefits of establishing routines and rhythm for the baby and parent? How does it help in raising a playful tot?
Babies are active and alert for such short periods of time what's the best way to be playful with them?
We had a really successful time during nappy ( diaper) changing when my son was kicking his legs and he kicked the plastic wet wipes container. Bath time is traditionally the time for play with babies but what about other times?
Contest
Win a copy of Blythe's book!

The book is full of bite-sized advice and practical ideas about baby. The title says it all. It's the type of book I wish I had found when mine were a baby. It would make a great baby shower gift or birth gift and there's lots of advice for that important first year…just for the reassurance alone. You can find Blythe's book in all major bookshops.
How to enter
Contact me ( email, contact form,comment on this post) with the message, " I'd like to win Help! My Baby came without instructions."
Extra entries
The following entries are optional
During all the routines you do with baby; when is your favourite time for play and bonding?
Like  us on Facebook
Join us on Twitter
Subscribe in iTunes or through Stitcher
Contest is open worldwide to those who would like this book for themselves or gifting to others.
Two winners will be picked at random and contacted for address details using the valid email you leave to enter the contest. The book will be sent to you. You need to reply to the notification email within 48 hours otherwise new winners will be chosen and your entry becomes void.
This contest needs more than two entries to run. Entry is based on contacting me according to the "How to Enter" listed above. Additional entries above will count if a separate comment is left on this page for each entry. Additional entries are optional. One entry per household. Winner wins ONE book. Two books are on offer.
Contest closes Sunday 17th April 2011 23:59 BST
Support::
Post your comments after you've listened to the show below to give back to our guest. We're all interested in your opinion and thoughts.
Find out more about Blythe's book
Connect with Blythe on Twitter
Connect with Blythe on Facebook
Connect with Blythe's Podcast
Buy Blythe's book and many others in our Amazon Store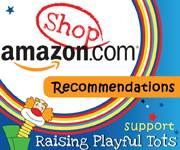 Cheers.
Share::
If you enjoyed today's show please tell your friends.
Have your say::
"Like" us on Facebook
Join in with the topic of the week from the Podcast
Call from the UK 0203 286 7109 | Call from the US 512 827-0505 ext 3998 leave a voicemail.
Mentions::
#PlayFest  Twitter on Tuesdays and Facebook on Thursdays- 8:30-9:30pm BST/GMT