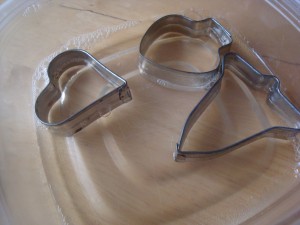 Homemade bubble play is a quick and easy idea.
I'm all about experimenting so mix your proportions but I used lots of water and a little squirt of washing up liquid. The extra ingredient we added was glycerin. This helps to keep the bubbles shape and stops them from pop so quickly, in theory. If you don't have Glycerin, which you can get a  chemist. We use it exclusively for bubble making and it lives on our kitchen windowsill, then a pinch of sugar has worked for us in the past. I don't understand the science behind it but it really does work.
Autumn is our favourite season for bubbles outside because of the wind but Spring on good days you can get a good wind as well.
We decided to play with cookie cutters to make shapes and the video shows us using a pipe cleaner or chenille stick- we made all by ourselves.
We had lots of language fun.
Here's one of moments of play last week………What bubble play fun do you have?