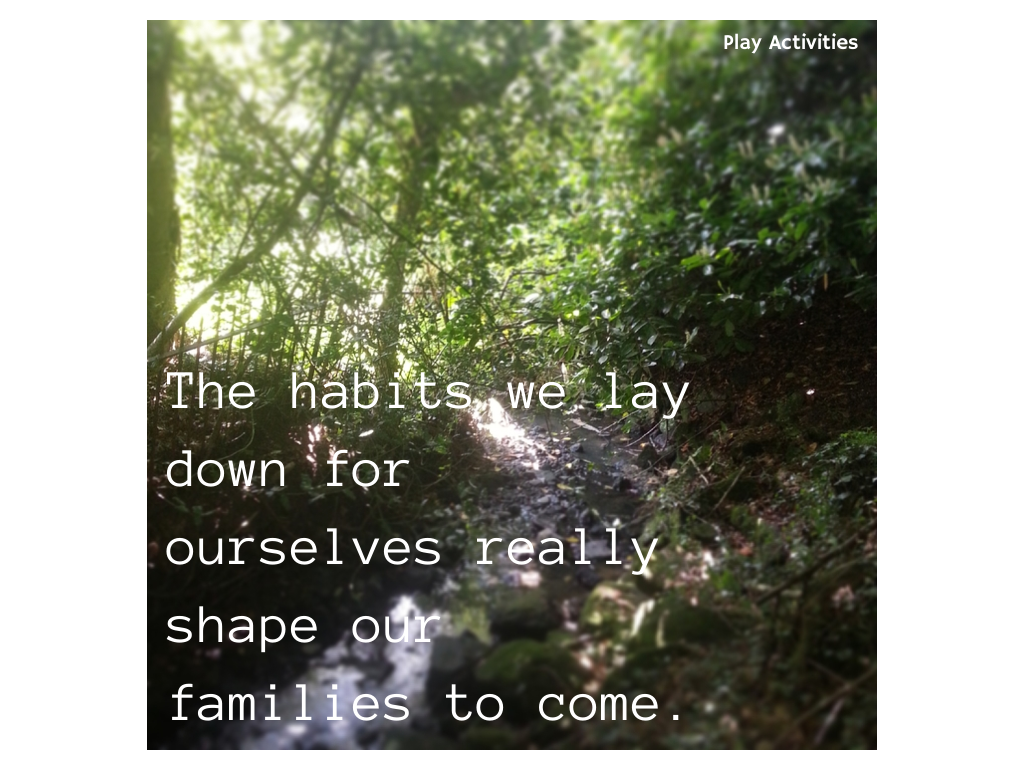 The habits we lay down for ourselves really shape our families to come. Even though we know our mind and resolve to give the power of choice we know that in some things our children will fail.
Fail to open the cereal box. Can't get on the Lego piece. They have trouble getting on the shoe themselves or the sock heel in the right place. The interesting thing is that although these are simple tasks to do, they are really big building blocks for us and our little ones.These things are really play that matters.
How? We are our children's cheerleader and coach.
We are learning how to respond to each situation. As with all habits, we revert to what we remember or see around us unless we on purpose choose a different path.
They are learning how to do things. Their success or failure , at the task, often can be directly linked to what we or others say to them. We just don't take the time to look.
We've talked earlier in the series about our voice and tone. Today we're talking about sincerity and praise.
Tariq pulls at his top. It's partially over his head. His arm is lost inside and he's fighting to get his head out.
Tariq is three and independent. He wants to do it all. He can't always but he wants to.
This is where habits come in.
Perhaps start with a little humor to diffuse the frustration.
Share how to do it step by step for the first few moves only.
State what he's doing without praise
Find a way of congratulating him in ways other than verbal praise for everything.
As parents we get this long run up at praise/rewards  and  coaching/encouraging. We practice it everyday. Our children hear it or families model it. It's not until they are older past the under 5 stage that we really see the effect of our words and practice.
Children need to have intrinsic motivation. That small voice inside needs to be strong and encouraging because we all hear that voice of doubt really clearly. We have to be mindful of how we use praise and rewards as well as when to intentionally coach and encourage.
If children lack ambition, they won't keep striving to become more than they are today. As a result they won't develop self-respect, because they haven't experienced the confidence that comes from setting a goals and achieving it through hard work and perseverance.

If parents only tell their kids how wonderful and beautiful and smart they are, their children will grow up believing it and also expecting the world to tell them the same thing. Rather than doing things out of a healthy, internal motivation of self-respect or concern for others, these kids are motivated by what others think of them. They want to be in the limelight, and when they aren't they get confused and don't know what to do.
Raising Respectful Children  Jill Rigby
It's not difficult to see that the habits, expressions and behaviour we model in these early years impacts them as they are older. We deal with the consequences as they start to see through our false praise when we're really trying to encourage them. They feel upset and often can't put into words why they feel the way they do and can't really express it to us.
So why don't we encourage and coach more and praise less?
Here are a few ways we've intentionally tried to counteract the tic of "Good Job"
Banned the word for a day coming from all adults in the house and see if we can say something else. (It's harder than you think!)
found alternatives to "Good Job" that expressed what they did good at.
Found some substitute sentences that didn't have "Good Job"
Asked questions about the situation if they failed.
Lots of empathy and how they felt about the positive or negative situation.
Resources to help us know our minds
Five Reasons to Stop Saying "Good Job!"By Alfie Kohn
If You Really Want A Smart And Happy Kid :: Teacher Tom
It's Never A Bad Thing :: Teacher Tom
Raising Respectful Children in a Disrespectful World
 :: Jill Rigby
Podcast: School Success Prep: Growth Mindset Praise :: Dr Christine Carter
Welcome to the Age of Overparenting  How I learned to let my kids be kids :: Boston Magazine
NurtureShock :: Po Bronson, Ashley Merryman
I don't believe for one moment there is one way to parent or raise a more playful tot. This series is here to help us examine ourselves and see what's working, prod us a bit, alert us to other ways of thinking and generally find a way that will work for our family that allow us all to succeed. Like with many things, there will be swings one way and then to the other until we find what works for our family. Don't let those swings discourage you.
Anyone else struggle like we do with finding the right words to say that encourage without blanket praise? What things do you do?
This post is also part of  

I'd love some encouragement.
Click here to read the rest of the posts in the series, 31 Days to a more Playful Tot.
If you enjoyed this post make sure you are subscribe to my mailing list with encouragement and ideas for Simple Parenting