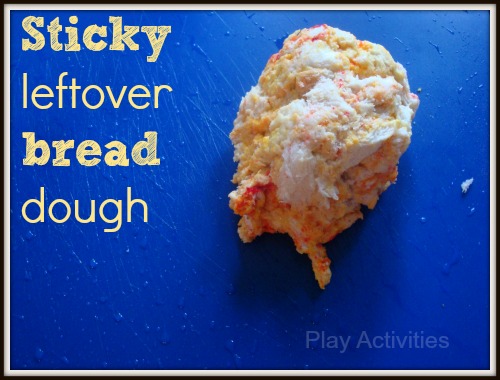 Welcome to Day Two of 31 days of Sensory Play.
Here's a change to playdough. White bread for play- that's today's activity.
Bread is usually a really cheap price. I got mine for the price of a pack of chewing gum in my local supermarket!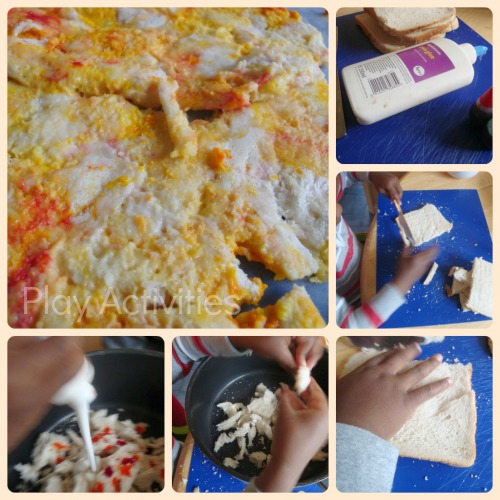 Chop of your crusts. Save them for the trip to the park or pond later. The birds will thank you for that.
Break up the bread and add food colouring. The LO fancied orange so we had a go trying to count the drops and get a deep orange colour. We eye balled the white glue but it was about 4 tablespoons. We have a container we use for mixing our concoctions, like playdough. You should have one too. It makes this type of play so much easier to do.
Knead all the ingredients together.
Working together we did this. It was very sticky. I loved the stickiness. The LO not so much. It doesn't mean he won't but today he didn't.
Quick adaption- pop it into a bag for sensory bag fun.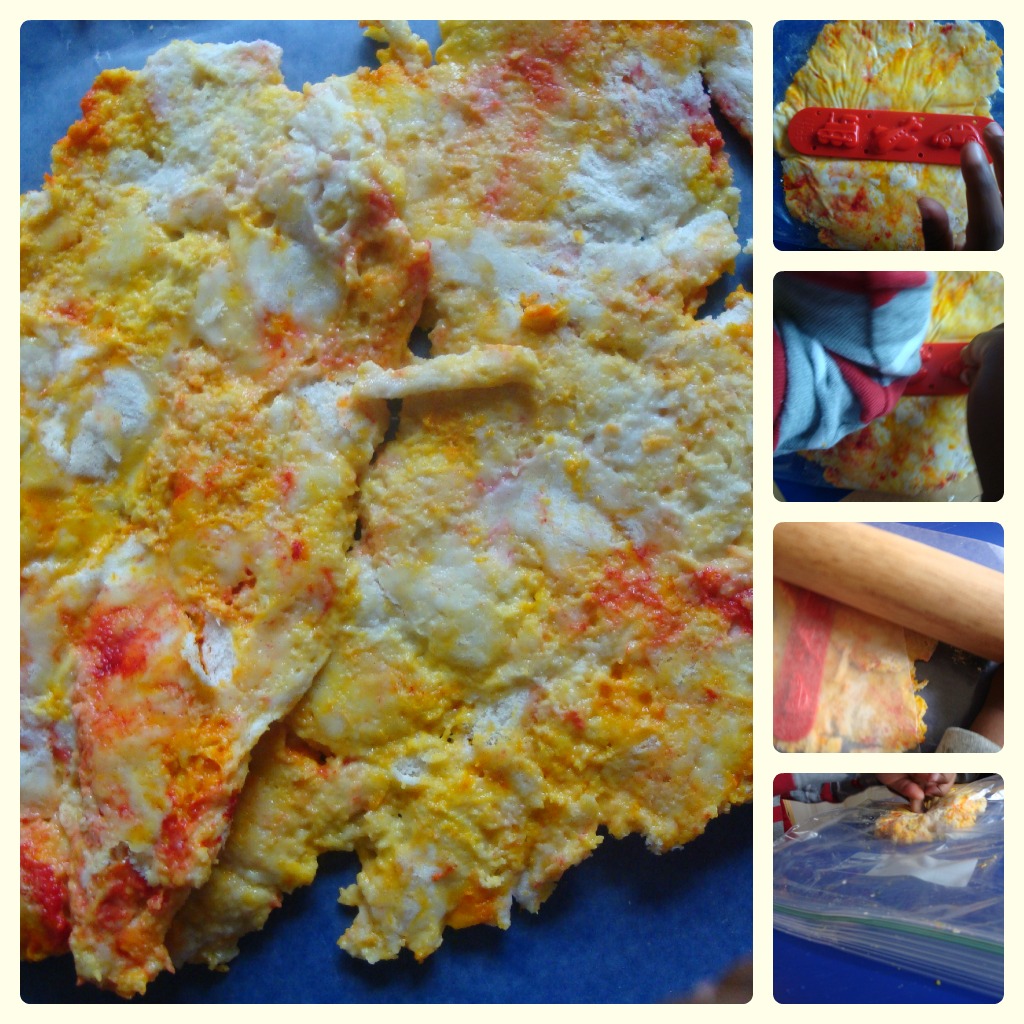 Here he could poke, prod, squeeze, push, pull and tear it while it stayed inside the bag. He went off to the playdough equipment and used his tools.
With glue in it you could make ornaments, shapes or just about anything if you're happy to handle the material. It will dry hard in about 24 hours.
Your turn
Try a sticky recipe like the one above.
Work together adapting as you go.
Leave a chance for them to play without you.
We did ours in the kitchen and I started doing something else to give him a chance to experiment. I was able to see and was close.
Come back and share your experiences, stories and activity.  Share your post here in the comments or share your photo on Facebook
Find the other days in this series
Next: 31 Days Of Sensory Play {Day Three} Reading Car Maze
Grab our badge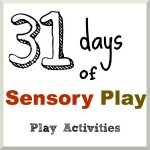 This post is linked with