Traditionally when we think of family traditions we look to mealtimes.
Dinnertimes you've probably got it covered already.
So let's look to some of the other areas. Places we can put in some fun, smiles and connection to smooth over sticky parts to our day. Stop us from going crazy. Connect with our little ones and try something new that's unique to our family.
There are so many other places we can have fun family traditions.
Goodbye rituals
Wouldn't it be fun to have a goodbye that is totally just your family way. You see all the cool fist bumps, high fives and hand combinations but what about one just for your family. It could be an action or a saying.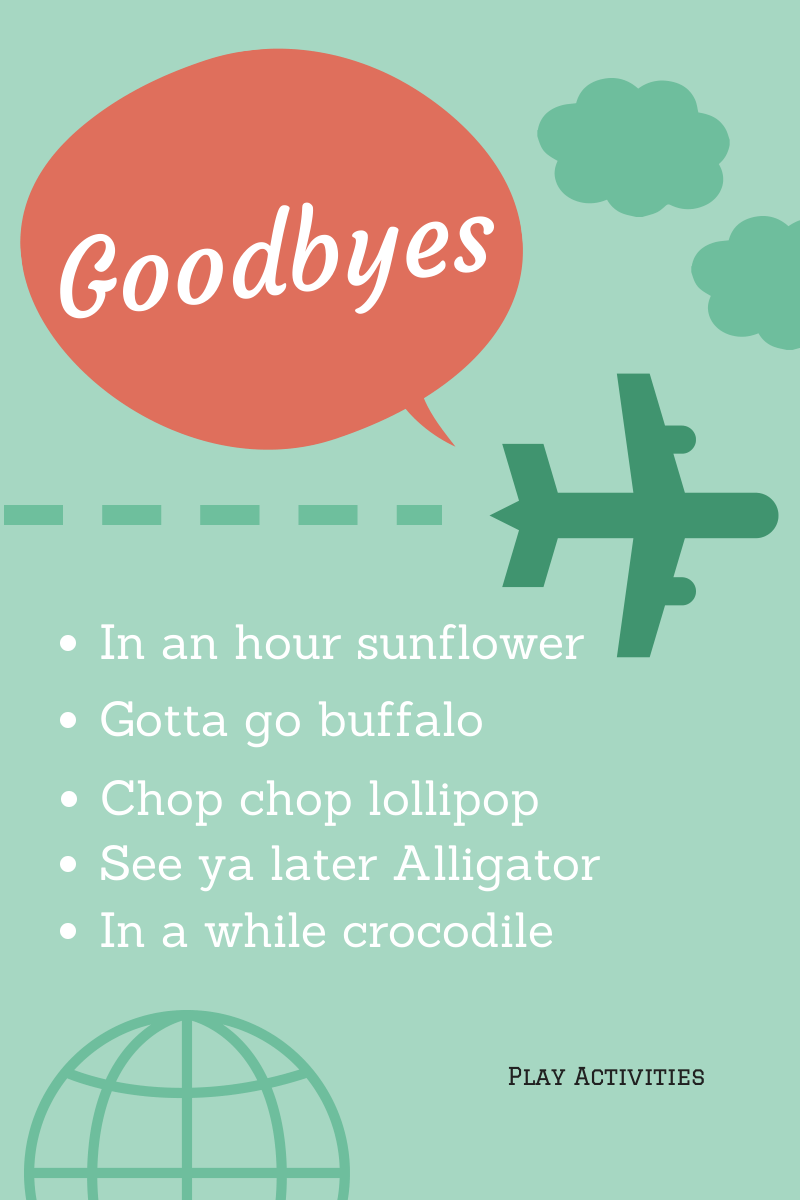 When we need to cool off a new ritual for us
Breath deeply slowly three times.
Get a drink.
Seek a candle or incense
Look out the window at nature
People watch
Go to your comfy space
….playdough. ( feels good to squish and squash in the hand. Out goes the tension)
Family song and dance around
Relive your youth again and share your favourite songs with the kids.  A little here and there. Do you find yourself going back to a song?
Our family song is  Seasons of love from the Rent soundtrack. We sung it regularly when Mr PlayActivities was deployed for a year since it has the line- 525 600 minutes how do you measure a year. It had lots of significance and still does. When this song comes on we melt into a puddle of  singing fools and hugs.
Personal request…..
If anyone has any rituals for leaving the house of a playdate or friend I would love to hear…………….
This post is day 26 of the 31 days of growing family conversations. This week the focus is on family. Previous weeks we've talked to the children, us and our spouse. We're finding time to ask and answer these questions for our family.
Conversation: What family traditions do you already do? What new tradition will connect your family that's simple and doable?
Join in
Come back and share your experiences,and stories . How did you get on?
Please like us Facebook
If you've found value in this article don't forget to pin it.
Find my pins on Pinterest
Find the other days in this series