Having conversations around media with our children is a really important part of growing up. We help to control, protect and teach in our homes but online, computers and mobile phones are three very different places.
I've talked about how we've tried to maintain a media diet and the revision of it. But just like the birds and the bees talk isn't just a one time event- talking about digital media is something we want to be open regular, age appropriate and clear.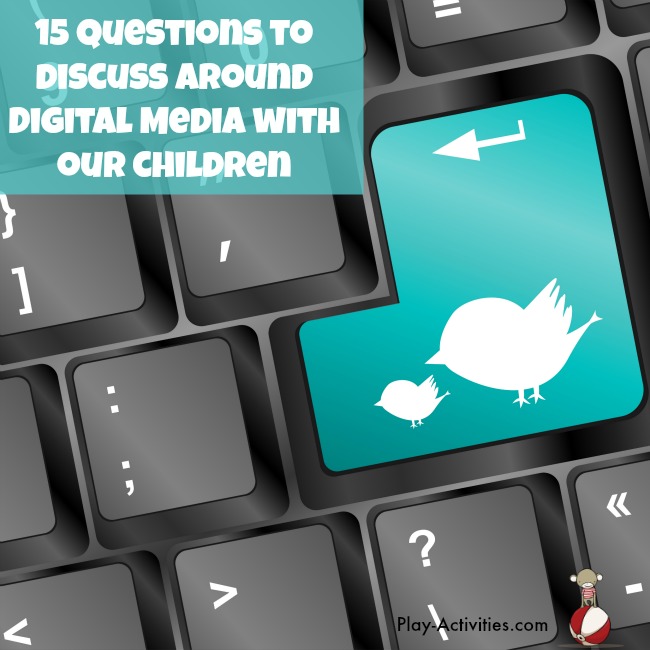 Like many families the conversation between my husband and I is often over screen time but there is so much more to digital media and this is what I want to talk about today.  As parents, we want to share ways to start well with digital media or at least try some systems.
Systems are so much easier if we start them from the beginning. Imagine if you could start your email all over wouldn't you have a different plan?
There are so many things pressing for our time as parents that we hope they catch what we do. Most of the time they don't and our children pick up influences and ideas anywhere they are shared so we need to do some of the sharing of ideas. I don't want to be a fear based only parent and lock everything down because they will see things elsewhere. I do want to have conversations around digital media so it's not hidden, shameful or place that my boys don't think I have an opinion or that we can talk about.
I've seen lots of contracts for social media and phone use. Although we like that idea we didn't want the first few times we talked about online and media be when we're laying down some strong rules only. Conversation helps both of us get our points across and see things from another point of view.
Here are some questions I put together, after reading this book and being in the trenches, that we will continue to use in our family. As a starting point for conversation I think this will be good for your family too. It made for an interesting conversation at the weekly family and marriage meeting just between us as adults as we do our online things so differently. These are great for meal times or when you have your  family roundtable. Save one question for one session to really get a chance to have conversation.
15 Questions to discuss around Digital Media
What's a good username? ( or what's not a good username? )
Who should we tell our passwords to ? How do we remember/record passwords?
What are good profile photos?
Where can you Share photos of your friends or family ?
What things often cause a problem when shared online and why?
Which computers are the best to use in our house and why?
How will you blend and monitor school work so it doesn't go down, playing about on the computer and keeping physically active?
What do you do if you start slipping behind on school work or being physically active ?
How do we monitor online time? What tools can help us do this easily?
What happens when you see something online that scares/frightens you?
How do you represent your family online, and how do you represent yourself? (Some have different online personas than offline)
What information do we give to people online?
What happens when a friend tells you of this fantastic new online game and you want to try it too?
What are some rules that might help you to have less drama online?
Are ads trying to persuade you to do something? Is there any bias or deception?
Getting ready now for what will happen next in the parenting journey.
If you'd like a free printable of these questions and a few pointers for the discussion you'll find those details when you sign up below for the Raising Playful Tots Note.