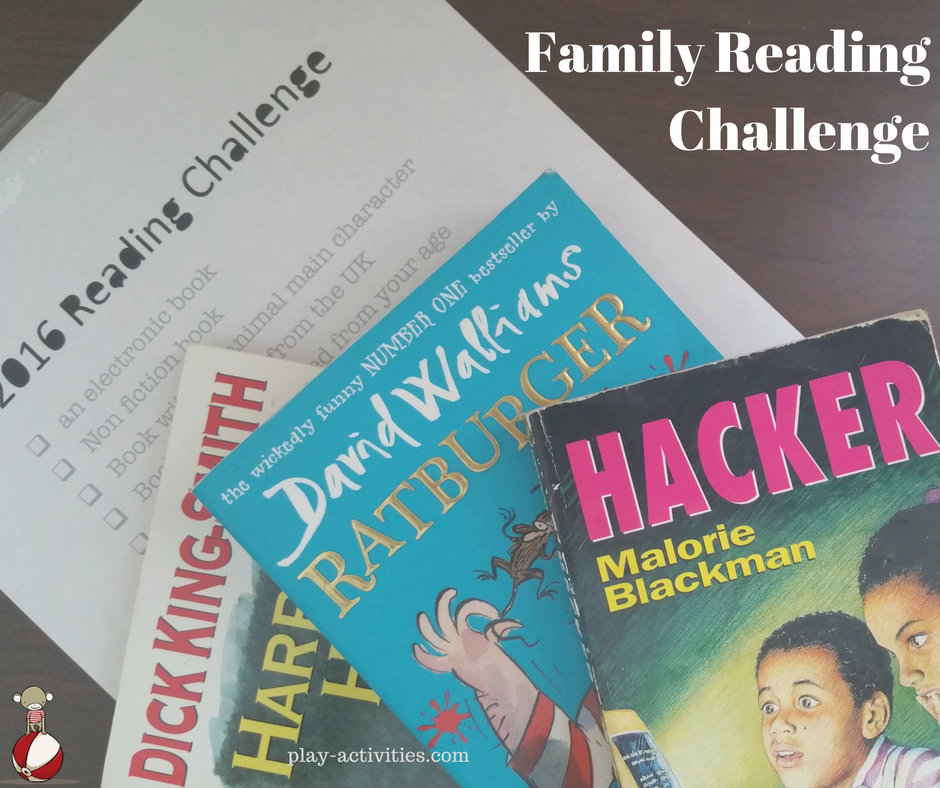 When children read just one type of book we're happy they are reading but we hope they will read other things too. In this first in this series I shared what we do when this happens to us.
The second tool to encourage reading is to develop a family reading challenge.
Start your own reading challenge
I was inspired by the Modern Mrs Darcy's reading challenge and Imagination Soup to make one for our family. This would encourage them over a year to read a range of books.
It looked like a neat family tradition that lasted, matched our love of reading and looked fun for everyone.
We started in January and have dipped in and out of the challenge throughout the year.
After a crack lesson in EXCEL they built a table and now keep their reading challenge record. Apart from a few mishaps the online tracker is working better than the paper reading record. ( I think they just like getting on the computer to type!)
How the family reading challenge is working?
We're currently into month ten and the challenge is going well. They are noticing a range of books and trying books they would not have tried before.
It's great to hear them looking at books not just at the cover and the blurb but wondering if they have a female main character or when the book was first published.
They have also discovered borders and fill colours on EXCEL so the recording takes a lot longer.
I don't know if they are going to hit their targets but we've all had fun finding new books.
There was no pressure to read the whole book if they didn't like it. What's the fun in that! But they did have to try and explain why they didn't like it before giving it up.
Although 12 books a month seems like a lot they also knew they would have summer ( 2.5 months) and all the holidays to catch up and read as well as during school time. It didn't seem too much.
Consider 6 books in each set for the younger or struggling readers and encourage them to go over once they get all 6 read in each category.
How to start your own family reading challenge
 Consider the types of books they are already reading and the ones you would like them to try. It's all about expanding their horizons and forming opinions.
Push the boundaries of genre. There are plenty of good books you know your children won't even look at because of gender, age or some other reason. Encouraging them to read books where the main character is the opposite gender is a good way for them to dip into a new genre perhaps with a chance to choose the book.
Consider the different ways to read ( online, ebook, physical book, audio etc). Children like us have preferences but let them explore but encouraging them to try books in different formats. An audio story on a long trip is a great pick for the whole family
 Pick 12 categories for the older or ready for reading challenge children and consider 6 categories for the younger or struggling reader. It's not supposed to be overwhelming so adjust to your family. We went with two children with 12 categories and one child with 6 categories.
Don't go crazy with the categories you want them wide enough to find books but not too narrow that you can't find anything.
Order books through the library. Ask friends. Let them be the detective.
Have fun with categories. Every year there are bestseller children books. Children think everything is old so for fun we have a category of a book that was published before they were born. ( because of course that was so long ago!) It's fun to watch them flip through books and researching books.
Consider your family values and experiences. Let them influence your reading. If you travel or have extended family overseas learning about the country through stories is excited and meaningful. If you're a city family learning about the country.
Print your customised family reading list challenge for each child.
Encourage a record keeping system that works for them. We tried online. You can print a simple record, write in a journal, make paper chains or another way that works for your child.
The one thing we didn't do was ask for book reports. We had conversations about books as usual but we didn't want to make it feel like school. I know lots of children love book reports but mine didn't. If yours do them go for it!
If you want to take a peek at what ours looks like you can download them.
Lastly, have an end date. We started at the beginning of the year so we had the end of the year but you don't have to do that. Birthday to birthday or holiday to holiday work just as well.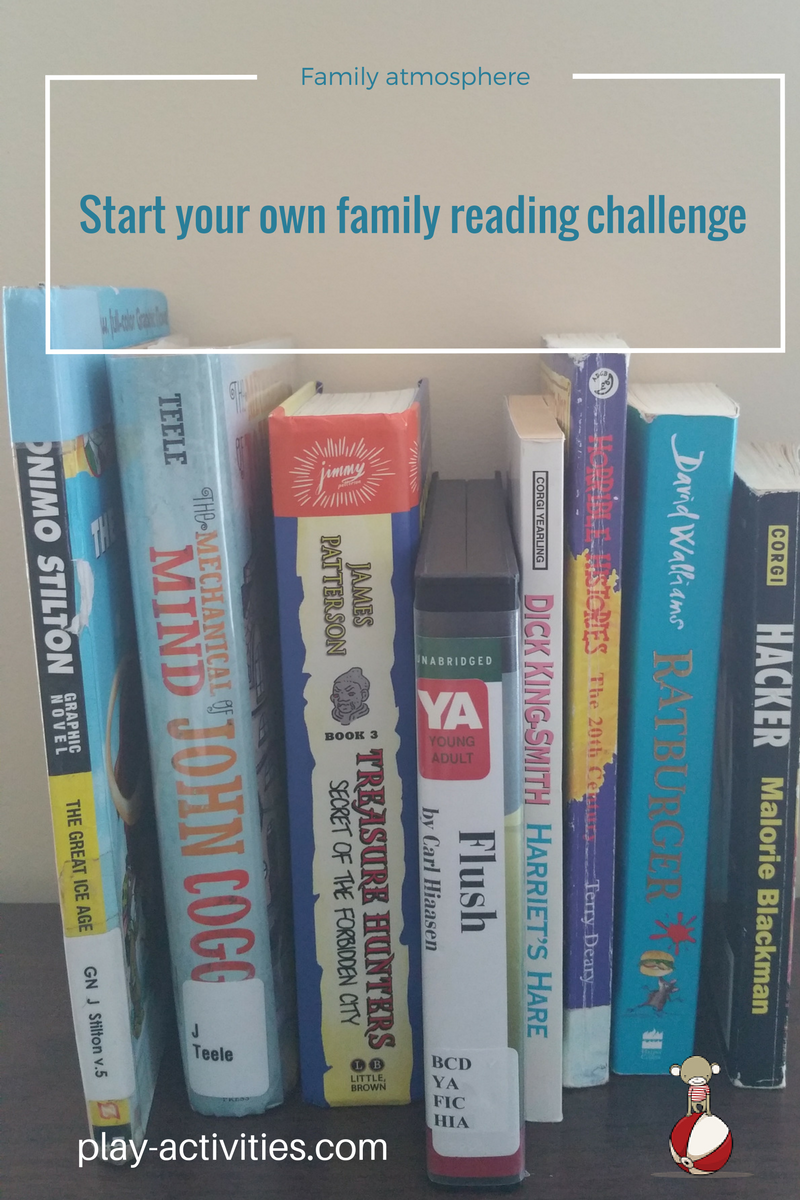 Series
Start your own family reading challenge