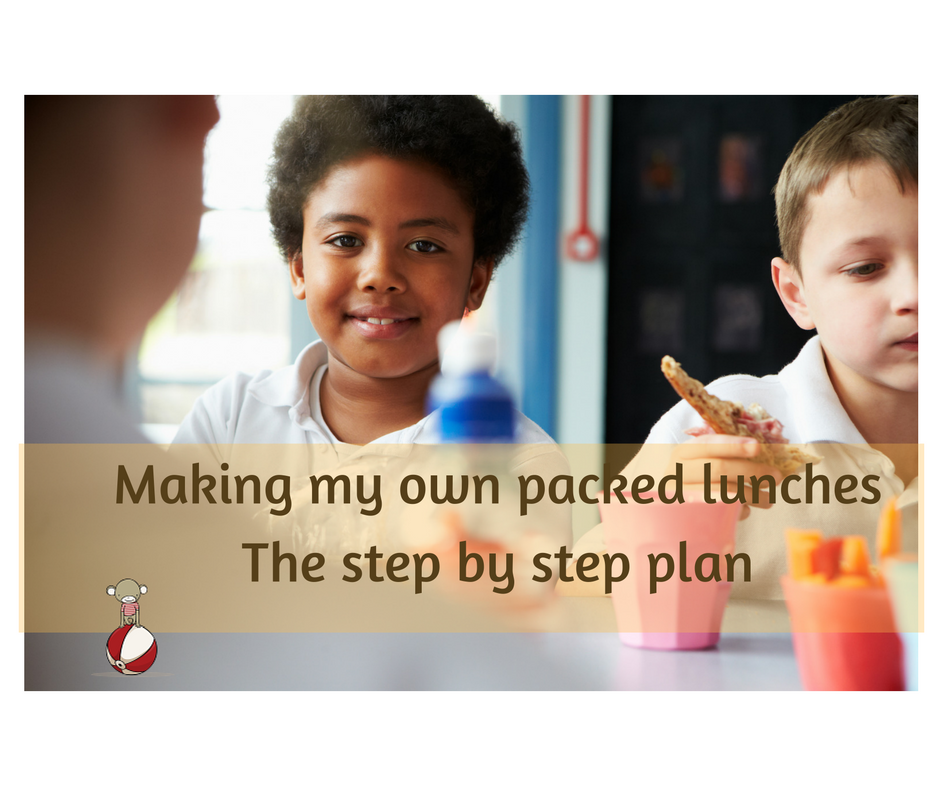 Ready to make the transition from you doing all the school lunches and handing over it to your children? Read on for a step by step plan and some printables to help you.
Like all good systems for our family this one isn't a quick fix or set it and forget it. There's a huge amount of detail here that I spread over a several posts. The system isn't that hard but I want to share the details so you see how to adapt for your family.
One of the milestones in our house is making your own lunch once you transfer to the big school. As part of being independent and learning to manage time, wants, needs and constraints, learning how to put your lunch together is a great opportunity for failure, mistakes and success.
We're not one for throwing them into the deep end of, ' Today I'm making your packed lunch and tomorrow, good luck. Have at it.'
Instead we've tried to show a step by step approach that responds to their stage and ability. Also we have tried to make it as much of a rhythm as possible. If it is too rigid things fall apart. The boys have to learn to go with the flow, adjust, make do and move on.
Here's the intermediate step of moving from parent only packed lunches to our children being able to start and do most of the lunch process. They'll see all parts but the focus is on getting this new intermediate rhythm down.
1 Make it known
We talked a lot about responsibility and making your own lunch soon and eventually decided we wanted to do it at the secondary/middle school transfer stage. No surprises. They know it is coming. Set your time.
2 Have a lunch system
Monday we always have a fish based lunch. I stock a range of fish tins that alternates each week. We talk a lot about variety which discourages having the same meals the next day or days. ( However good and yummy it is!) We also talk about colourful meals and not the yellow ( or same color ) diet. Tuesday and Thursday is usually the same meal.
One of the meals is usually a free choice. Children have their favourite meals so this free choice slot gives them some autonomy to have that special meal. It also helps them start thinking about their own food needs without being told or guided all the time.
It's easy to make lunch when it comes from the list on the fridge. But for many children in years to come they will need to make a variety of foods themselves. They develop the confidence in times like these. Here is just a taster of that and this free choice slot also accounts for leftovers from dinnertime that are just great for lunch.
Wednesday is the only one I really have to think about. Somedays Wednesday and Friday are the same, just like Tuesday and Thursday. That is our system. It makes days easier and predictable. If you want some ideas for your own lunch theme days, go here.
The next part of this system is a crucial step we often forget when we're transferring knowledge in a family. It's also what will give the most independence and confidence to your children.
Series
Part 1: Parent's guide to transitioning from doing the packed lunch
Part 2: How to completely change from you to them preparing the school lunch