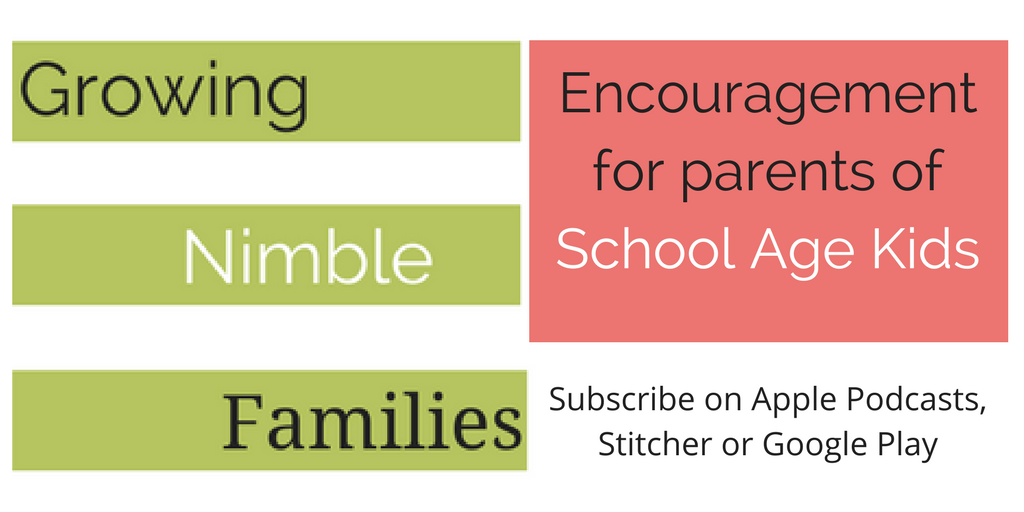 Growing Nimble Families is a podcast for parents raising school age children. It's a place where you can safely explore options, hear ideas and be encouraged during this time of huge growth.  Now the kids are bigger it's not so easy sharing the dilemmas and problems. But we still want solutions and ideas! Ones that fit our family!
When we talk about  School Age Kids we're talking about Grade school, Primary, Elementary, Middle, Secondary school kids.
I hope in each episode I share something that triggers you to investigate something more and helps you make a decision for your wonderful family.
Click the Button to Go Straight to Each Episode: