Have you ever gone to find something like a book or a top and an hour later you've just reorganized the books or cleaned your closet? Maybe you found the missing item, maybe you didn't.  You might not even remember now why you're here but you do feel better about sorting through this particular mess.
Sorting helps us find things.
Sorting helps us notice things.
There is a purpose for sorting.
Like their parents not all children are good at sorting. But everyone has to know how to do it. Sorting is a lot more involved if we really think about it.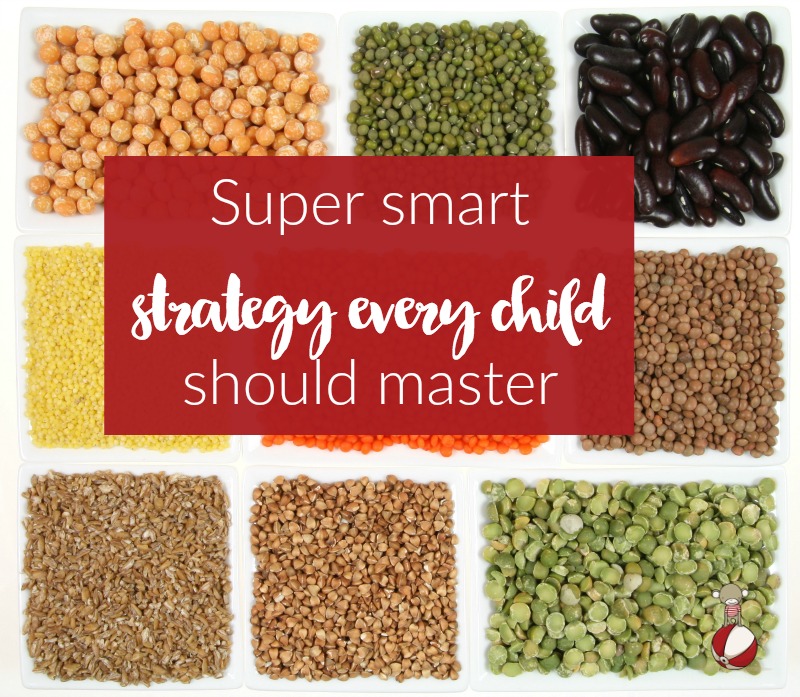 You have to keep in mind what you're sorting or looking for above all else.
You can't get distracted ( although we do) and go down a rabbit hole, lest three hours go by and you've gone through that loose packet of photographs of you when the children were so much smaller.
You need to have a system of what you're sorting your groups into.
While you're sorting you need a place that will house all the groups.
You need to be consistent with the groups ( otherwise you'll have to resort them)
You can't be distracted otherwise you lose momentum.
You really shouldn't leave the piles/ groups out otherwise they start to merge and sometimes other oh so helpful helpers are excited by the new spoils and well you're back to resorting the sorted. Ugh!
Sorting leads to discarding and some find this part the hardest and it's why they don't sort.
It takes forever and while it energizes a ton of people. There's a whole group of people that would rather do anything something else.
So when you look at it this way, the next time we send our children to go and sort out their room/ closet/ toys we can see it's not as easy as we make it sound in that upbeat voice we use 😉 Yep I've been in your house.
What can we do about it?
The good news is that family life is full of opportunities for this valuable skill to flourish, crash and burn and be rekindled.
There is the temptation to think- gosh they have been sorting puzzles since they were a toddler how hard is this?
This was me.
But now I look at my elementary aged son and see that those puzzles were big and looked very similar. I see in those big brown eyes that he just has no clue where to start when he looks at a ginormous ( to him in size) pile of things on his bed.
He has two other brothers that sort. He doesn't so well.  Instead of getting frustrated I need to teach and stay. I'm all for practicing but this needs to be purposeful so each idea has to help him or serve others than just meaningless sorting.
Teach them how to start a simple sort and

do it with them

.
So what sorting practice is best. Here are 10 ways you can find sorting activities at home for elementary children who need to hone ( or learn better) their skills
Sock draw ( if you have different colored socks this is an easy start) I know lots of people buy the same color sock so pairing is not an issue. ( Oh I wish I had known this earlier!)
Their bookshelf – probably has a decent amount of books but not overwhelming. Step it up as their skills increase to the larger bookshelves.
 Tops that fit ( Find one as the template) match all others to that one. Rinse and repeat with trousers, shirts, jumpers, jackets etc ( not at the same time )
Shoes, if you're lucky to have them fall apart then this isn't a problem but somehow we seem to have a village of shoes in our home and the big game of who can wear these wellies now- maybe next year is often played.
 Pick a draw- there are draws you open and slide things in without even looking and there are others we all go in quite a lot. Find a safe and simple draw that you might need to finish off yourself.
Seasonal gear- teach them to sort them back to their home. Winter gear safely in one place and the Spring/Summer stuff out and ready.
Yard sale, jumble sale, Goodwill or Charity shop- it would be easy to go in and take what's needed from their rooms but it's oh so much better if we can do a few, maybe not all, of the sortings with them before we take that big bag for donation or selling.
Games- Opening the boxes and bagging up pieces, securing bundles with elastic bands, recovering missing dice or counters. Printing instructions.
Video games and DVDs: making sure that every disc has a home and not neatly stacked close by.
email- how to use folders to keep things together and labels to find things quickly
I wrote before about the benefits of teaching our families that there's a place for everything and everything in its place. That goes hand in hand with sorting because once you have your final sorted goodies you really need to have an assigned place.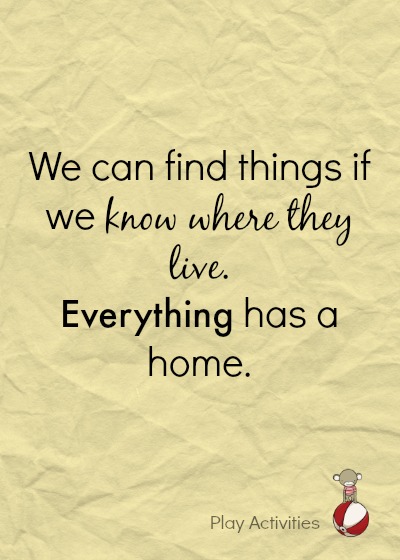 Children learn order and structure by what we do. Some of them really need us to be a lot more direct than we are doing at the moment. It is easier and quicker if I do it myself but it is not beneficial in the long run for my children or family if I don't help them learn how to do things for themselves.
Tidying up and sorting is long and tiring but necessary. There is that feeling at the end of finishing and it being just as we want. They also own that sorting and often try to keep it up. They are unlikely to keep it up if we do it for them.
If you're looking for another super smart strategy and simple routines and rhythms and how to teach and share them in your home try my Pinterest board
Follow Mel Avila's board Simple rhythms and schedules in the home on Pinterest.