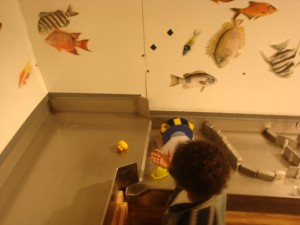 Don't you love interactive museums for the little ones?
Okay there are the ones that we know it would be great for them to 'experience' elements but we worry that they'll be heavy handed or break something really old or quite valuable. Then there are some of my favourite museums where I can relax and they can too.
This science museum in Ashland, Oregon had so many activities that this little tot couldn't decide what to do first.
Water play was the favourite. This machine sent the water over the stainless steel in waves. The kids could make dams, splash basically do what they wished. There were aprons there to help with the water but mine really wanted to experience the water. ( Also read: Refused to put on an apron!)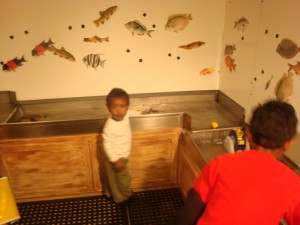 This post is part of We Play