Lucky find in a Goodwill for 99cents : Brain Quest preschool .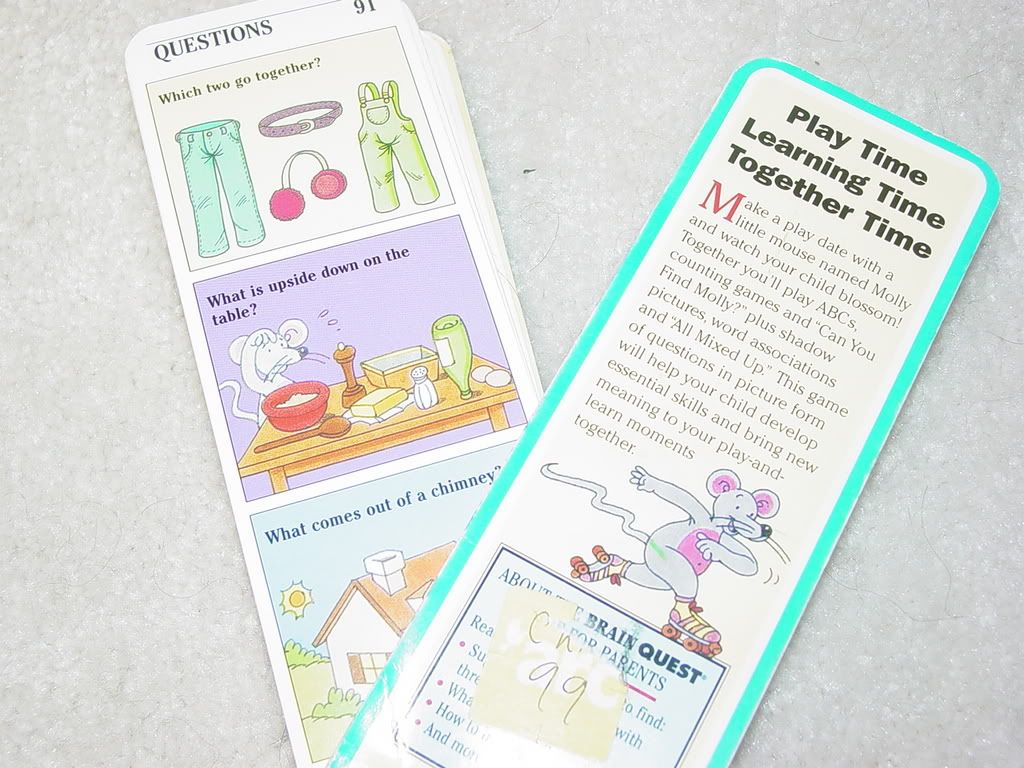 There are two little booklets of questions and answers. One lives in the front passenger door and the other infront of the big guy in the car.The [tag]questions[/tag] are first and the answers are next so he can test and memorize play by himself on [tag]car journeys[/tag].
When we arrive early to drop off for afternoon [tag]preschool[/tag] Big guy gets to climb into the front seat and we play together. He feels special getting to sit in the front seat as the special light is on just for him ( weight sensitive airbag will not deploy button.)
The bus arriving and departing is our reminder that we have to get to class. Little guy has fallen asleep for his nap by now. So it's just the two of us.
But big guy goes off cheerfully to preschool.
He's always a little sad when we arrive late and the bus is already there or leaving. He knows we won't get a game in.
He's learnt a lot and it's just abit of fun but I really like the Brainquest preschool one. I guess it'll be time for the Kindergarden one soon. Not just because of his age but because he knows the answers so well.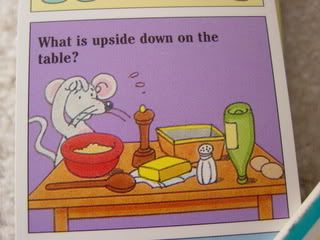 I think that's half the attraction. I love to ask him a different question to make him smile.The classic one is a reversal. The question is which pencil is the largest ?( You can see a long yellow and short blue) I ask; Which pencil is the shortest? and he starts in on yell…then wait a minute that's not right. ( see I know he has them memorized….)

Smiles and laughter before preschool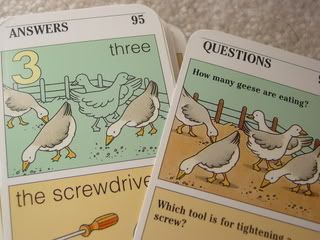 It's one of the first things I grab to keep in my bag, if we are going to an appointment.
A great pick up and put down play[tag]activity[/tag] that he loves. and that I love.
***** What fun play activities do you do with your preschooler?*****