Yesterday you saw this in Wordless Wednesday….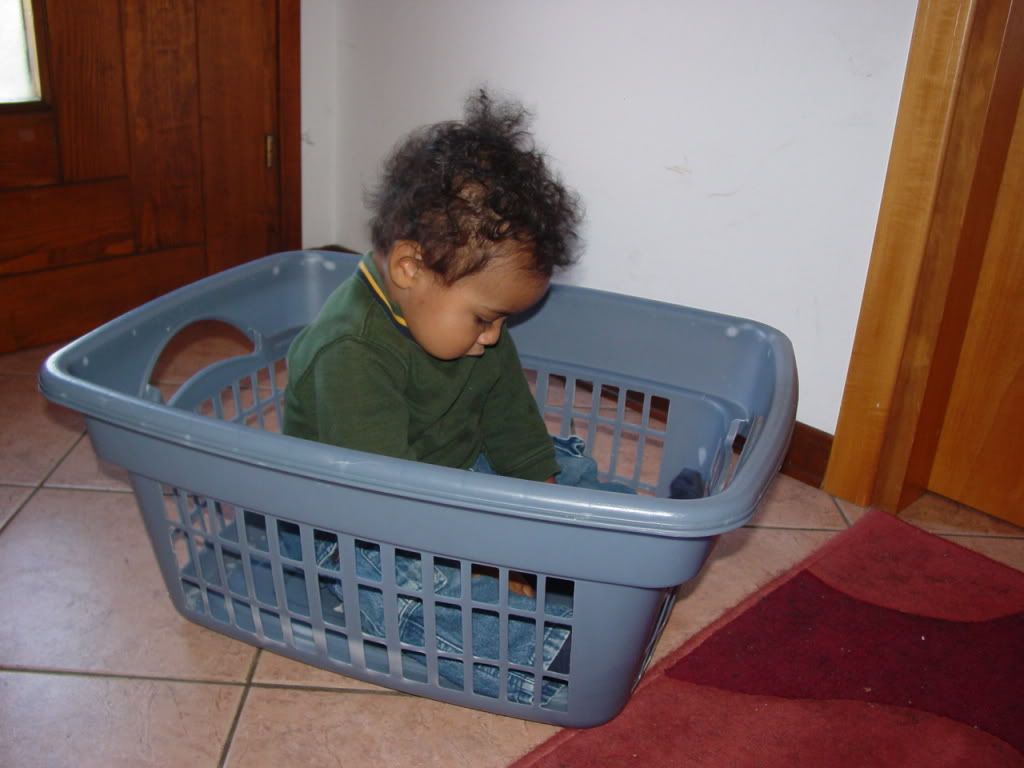 The MO in the laundry basket.
When they don't want to be strapped into the seat anymore but you need them contained. Here's something that's worked well for all the boys. They love the bigger space. We get to put new things inside too to keep them occupied.
Safety? He's right by me and we watch out for the tipping over.
Play activities come in all shapes and sizes…….don't overlook what's around you.