Montessori activities look like so much fun and then when you look at the equipment- Woah! If this has been your experience stick around because my guest this week, Jo Ebisujima of jojoebi.designs and my.organized.chaos shares how to start simply with Montessori at home without buying all the equipment.  You get stuck in using the everyday resources you have at home or ones you can pick up in most places.
Perfect if you're trying out a new play approach or want to try something new. Nothing's worse than buying new stuff  just for one purpose for it to just lay there gathering dust.
If you're already into Montessori then you'll find some new activities. 
Jo kindly gifted me her ebook.
Raising Playful Tots – the podcast for parents who want to make the most of their playtime and enjoy simple parenting
Podcast: Play in new window | Download
Subscribe: Google Podcasts | Stitcher
INFORMATION FROM THE SHOW
Talking about Diversity with Children Using Playdough by Katie Myers of Bonbon Break :: BonBonBreak
Creating Magical Days with Halina Sorensen :: Bliss Beyond Naptime
Creator of Creating Magical Days ::  The Cherry Farm
Take the Raising Playful Tots Survey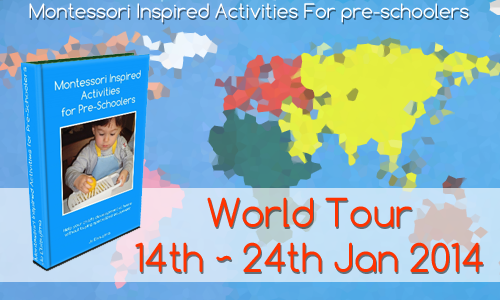 Jo has written an ebook to share with other families how easy it is to start simply with Montessori at home. Look at this book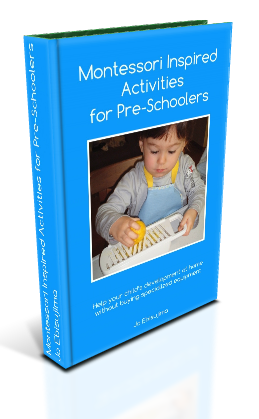 Montessori Inspired Activities for Pre-Schoolers is available on the Book Depository ( Good if you're not in the US or Europe)  with Free International Shipping. Look at Montessori Inspired Activities on Book Depository
WHAT TO DO NEXT:
So you've listened to this episode – if you liked it and want to hear other ones – and I really think you will….you should do this right now:
   How to listen and subscribe to this show
New to Podcasts?
If you've enjoyed the show please take the time to share it with friends and leave a review for it on iTunes or Stitcher.