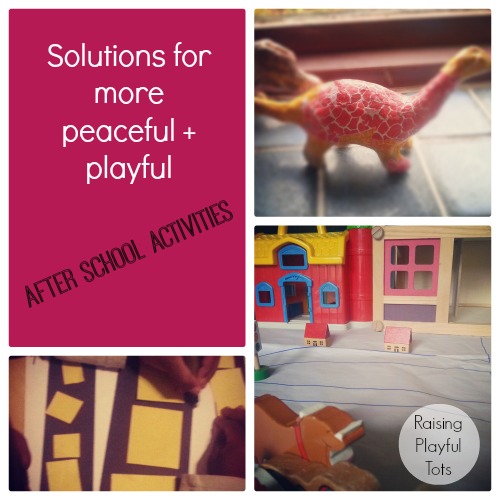 Raising Playful Tots – the podcast for parents who want to make the most of their playtime and enjoy simple parenting
Podcast: Play in new window | Download
Subscribe: Google Podcasts | Stitcher
After school time can be so tricky. Right!?
…any of the afters…
After preschool, After work,
At the end of the day we have our little ones back. Back from school, nursery, babysitter, creche, our mom. they've done all kinds of awesomeness over there and now it's your time.
Today's episode is for you if you have one on one time with your little one and are plum out of ideas about what to do today. Or you just want a better solution to the play that happens in this special 'after' ( school) experience .
I'm going to look at three areas that we all find ourselves from time to time.
Moms with siblings stuck at clubs

Moms in from work and want a 'pick up do it now'activity

Moms who've never really organized activities
Click the play button above and let's get some ideas.
INFORMATION FROM THE SHOW
Take the Raising Playful Tots Survey Ladybug and Bee Spring activity  :: Cute and fun seasonal activity Something to remember. Pin now and use when you need it.

I mentioned the black bean tostadas that the boys love in their lunchbox. I got that from Momables. I get the lunchbox subscription.
After school Pinterest ideas to try
____
WHAT TO DO NEXT:
So you've listened to this episode – if you liked it and want to hear other ones – and I really think you will….you should do this right now:
   How to listen and subscribe to this show
New to Podcasts?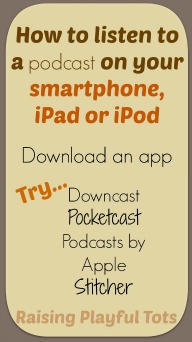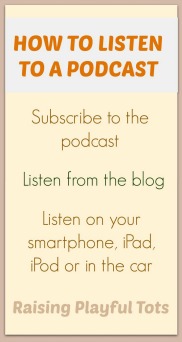 If you've enjoyed the show please take the time to share it with friends and leave a review for it on iTunes or Stitcher.