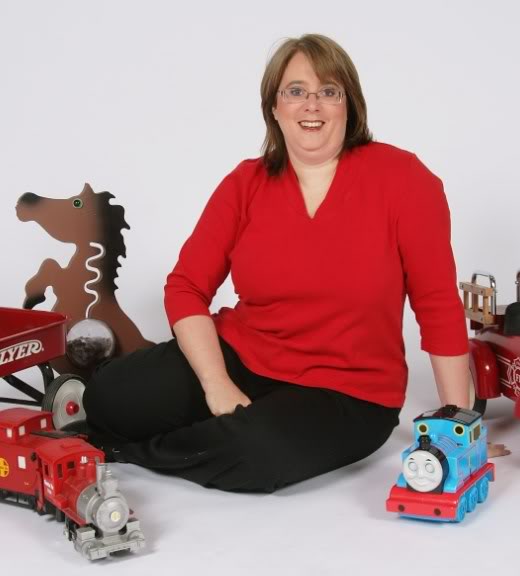 Mara Kaplan is the driving force behind Let Kids Play, a consulting firm working to ensure that all children have excellent play opportunities. She is an educator, a parent of a child with disabilities and a season advocate for inclusive play. She founded an indoor playspace for children with and without disabilities and was its executive director for over 13 years. Mara has an elementary education degree Indiana University in Bloomington, IN.  She received her MBA, with a concentration in nonprofit management, from Boston University.
Today Mara shared her passion for toys. Not just any old toys but  toys that we should seek out to help raise our playful tots.
Especially at this time of year we hear a lot about toys through advertising. We take a step back and evaluate toys and find ones that create value- our kids will want to use them over again.
Mara talks about many things including,
What do I look for when choosing a toy?
I look for toys that are open ended, children can play with them in multiple different ways. Also toys that grow with the child. So that it's not something I'm just going to play with today or the next month………..Listen to the show to find out Mara's examples.
Links, transcript and downloads
Letkidsplay.com for the email newsletter
Links mentioned in the podcast download the transcript
Download  Alternative Play Activities Holiday Gift Guide
Contest
*Mandatory entry*
Listen to this podcast for the mystery word. You can download the podcast below and play it in that player
Or subscribe to Raising Playful Tots though iTunes.  Click here to do this if you have iTunes installed.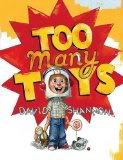 Enter it along with your name and email address in the form below ( or via email) for a chance to win Too many toys by David Shannon. We love this book and reviewed it earlier this year.
That's it!
Additional entries in the same form
Tweet about this contest and podcast. Substitute the mystery word for your twitter username or tweet URL so I can find you.
Blog for an additional 4 points talking about the podcast and contest. Substitute the mystery word for your URL link to the post.
Winner will be picked by Random.org.
Winner will be announced in the Newsletter so be sure to sign up. Winner will need to send contact information, when notified, as the book will ship directly to you.
Winner must make contact within 48 hours otherwise prize will be forfeited and a new winner chosen.
Deadline Tuesday 15 December 2009 MST 11:59.
Loading…