Listen today as Janni Nicol, a consultant specialising in Steiner Waldorf, Core tutor at the University of Plymouth, and author of Creative play for your toddler Steiner Waldorf Expertise and toy projects 2-4 talks about Steiner- Waldorf education. This is a play concept that is becoming more popular. This is the second part of her interview as she continues to gives activity ideas and information about how important this style of play concept impacts our 21st Century children in this 29 minute podcast.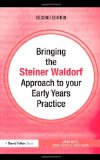 You can download the MP3 file for this podcast directly by clicking here, you can subscribe through iTunes.
Listen to this week's show
Podcast: Play in new window | Download
Subscribe: Google Podcasts
Show notes
00:00 Introduction and Welcome
Introduction to Janni Nicol, tutor, consultant and International author of Creative Play for Your Toddler: Steiner Waldorf Expertise and Toy Projects for 2 – 4s
02:15 What happens in a Steiner Kindergarten?
Bringing the Steiner Waldorf Approach to Your Early Years Practice (Bringing… to Your Early Years Practice)
04:30 Explaining the 3Rs-
09:55 The family approach to Waldorf education
10-:43 Storytelling and puppetry using the Waldorf/ Steiner approach.
16:25 Recommendations for Waldorf education
You Are Your Child's First Teacher: What Parents Can Do with and for Their Children from Birth to Age Six (Early Years)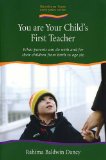 www.waldorfearlychildhood.org |www.allianceforchildhood.org | www.allianceforchildhood.org.uk | www.steinerwaldorf.org
19:01 What type of family is suitable for the Waldorf/Steiner approach?
21:37 Janni Nichols books:
Creative Play for Your Toddler: Steiner Expertise and Toy Projects for 2 Years – 4 Years
|Celebrating Christmas Together: Nativity and Three Kings Plays with Stories and Songs (Festivals)

|Free to Learn: Introducing Steiner Waldorf Early Childhood Education (Early Years Series)
24:15 Kari of Active kids club
Weekly find: @thestorymouse
Have a look at some ideas for play for those young babies who want to grab everything. See the best type of play for them in this ebook.