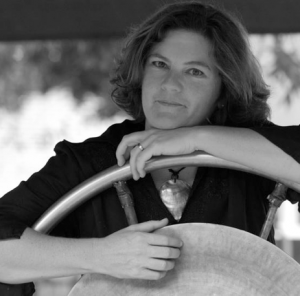 Dr Petra Kern owner of Music Therapy consulting share insights into playful activities to do with  Under 5 children using music. Music you would find in any home with any person. She also talks about the universality of music for families, disabilities and Autism in this 27 minute podcast.
You can download the MP3 file for this podcast directly by clicking here, you can subscribe through iTunes.
Listen to this week's show
Podcast: Play in new window | Download
Subscribe: Google Podcasts
Show notes
00:00 Introduction and Welcome
02:45Dr Petra Kern's Owner, Music Therapy Consulting find her on the web @ www.musictherapy.biz
02:55 Importance of music in young children.
04:30 Importance of music for children with Autism and children with disabilities.
06:30 Common ground with families and music
07:05 What or when are windows of opportunity for children 0-3?
10:35 What is motherease?
Dr. Aniruddh Patel
Getting in Tune: The Powerful Influence of Music on Young Children's Development
By Levine-Gelb Communications, Claire Lerner, and Lynette A. Ciervo
14:05 Games and activities for daily life: supermarket, changing diapers and getting in and out of the car.
15:20  Music in preschool and K life
19:21 Weekly find: Elise | Inspiration Surrounds, Creativity Abounds
https://etadventures.blogspot.com/2010/06/upcycling-humble-toilet-roll.html
https://etadventures.blogspot.com/2010/06/rising-to-challenge.html
https://etadventures.blogspot.com/2010/04/its-wrap.html
Looking for
play

activities?