Lisa Houghton from Talking Tots talks about language development and games for babies and toddlers. She gives practical ideas to do if you suspect your child needs speech and language help. Plus advice on who to compare your child to and the benefits of going to classes with your child in this 31 minute podcast.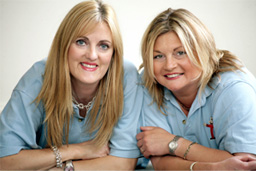 You can download the MP3 file for this podcast directly by clicking here, you can subscribe through iTunes.
Listen to this week's show
Podcast: Play in new window | Download
Subscribe: Google Podcasts
Show notes
00:00 Introduction and Welcome
01:04 Love hearing about what play is happening with you. Email me. or Voice mail 512 827 0505 x 3998
01:23 Last week Just ask baby. This week Lisa Houghton of Talking Tots.
02:22 Introduction to Lisa Houghton of Talking Tots
03:00 Baby and Toddler games we should all know
04:00 Importance of mirroring and conversations skills with babies
04:26 Early action finger rhymes plus tactile and touching games like Row row your boat
05:55 Toddlers experience an explosion in language. Try a ready steady game using cause and effect.
07:00 Importance of books and using pausing.
07:34 Become an amateur commentator for your toddler
08:00 The power of the pause and finding the right balance.
09:27 Comparing language with your mates.
09:52 Is your child understanding you in simple instructions; socialising; playing ok? Follow your child's lead.
10:13 Go and ask Health care professional. Never wasting their time. Better to check than sit and worry.
11:15 Stammering and Stuttering. To intervene or not?
12:25 Intervene with Stammering and stuttering don't leave it.
13:20 Do siblings learn language differently?
15:15 Tip for going to a Health Professional- Write everything down and jot down observations and thoughts.
16:02 You suspect your child needs to see a Health Professional what steps would you suggest a parent do between now and that appointment?
18:00 Tips and advice for speech language for parents
Make time to talk
enjoy chatting together
Start from day one.
18:52 What is Talking Tots?
19:18 Crucial foundation for all children is to listen and attend. If you miss that foundation then the rest of the house is a bit rocky.
21:02 Can you bring a busy tot to these classes? Should you?
Website:  TalkingTots.info |  Twitter: @LisaTalkingTots
23:04 Tara from Books by Tara.com
23:10 Blog: Totsy's place
23:39 Raising Playful Tots Index
Looking for play activities?