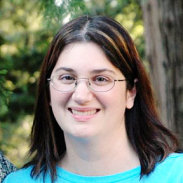 In this 31 minute podcast, you'll learn aboutAmy Anderson of Let's explore. She's a mom passionate about play with her two girls. Amy walks us through her play day and the tips and tricks that help their family enjoy play.

You can download the MP3 file for this podcast directly by clicking here, or you can subscribe through iTunes.
Listen to this week's show

Podcast: Play in new window | Download

Subscribe: Google Podcasts


Here are the show notes:
00:00 Introduction and Welcome
00:45 Extended playtime opportunities
01:50  How do you store masterpieces?
02:29 Question for listeners. Solutions to Lego pieces, Polly Pockets, Stickle bricks
03:16  recap of RPT: 24 Dawn Papandrea Khan and introduction to Amy Anderson: Let's explore
04:07 Amy talks about Let's explore and how she came to start writing about play activities.
04:50 Amy talk about running her retail play store and how important this was informing her play choices.
05:53  Pitfalls of 'eye candy' craft blogs and how to choose appropriate play activities without feeling pressured.
06:41  Valuing  the experience of play rather than what it looks like.
07:25 Using the materials you have for activities.
08:09  Improvisation is good and buying every specialist piece of equipment is just not practical or necessary.
08: 29 Repurposing and reusing play activities
08:50  Benefits of having a Junk Box. Junk boxes and Playdates .
09:36  Bubble wrap, candle holder, vase and other ideas
10:50 Open ended play vs one time things.
11:03  Cardboard box and creativity. How do you get unstructured play in?
12:06 Keeping things low key and one activity a week
12:22 Unstructured playtime is crucial especially as our children get older.
12:46 Scheduling unstructured play
13:00 Coping with the "I'm bored!" whine
14:00 Rotating art supplies keep ideas fresh.
15:24 Sticker fun for the younger ones to put off the whining moments
16:42 Social and emotional pointers- take time to get involved in their play
17:01 Kids are happy to engage with each other but we still have to engage with them
17:15 Sneaking in learning opportunities with examples
19:14  What is your process for accepting or rejecting a play activity in your family?
20:50 what do they need, what do they love,what do I want and what do we have around the house
21:38 Media marketing ,impulsing buying and implementing a play philosophy that influences your play.
22:40 limit going to the toy store. Things look so good but there is  (often) a price to pay in creativity.
23:08  Limiting TV with commercials and pester power.
23:53 Benefits of carrying a notebook for the "I wants and I needs"  becomes a wishlist.
25:00 Silly question
26:00 Weekly find: Growing an In-Sync Child: Simple, Fun Activities to Help Every Child Develop, Learn, and Grow

Carol Kranowitz and Joye Newman
30:00 New show ideas or comments leave a voice mail: 214 615 6506 ex 3998.  Leave a comment on the show notes. Email the show
Subscribe to the  weekly Play Activities newsletter
Find Amy Lets-explore.net |  Early Bird Homeschool | Twitter
This show is part of the moms talk radio network
Looking for
play

activities?