What is a Parenting Mantra?
parenting mantra is a short statement that reminds you of a quality or characteristic that you desire (or already possess) as a parent. It also might be things you say to yourself to keep yourself going or the children.
Join  Kate of Picklebums, Catherine of indirectobservations and I as we talk  about Parenting Mantras in this special episode of Raising Playful Tots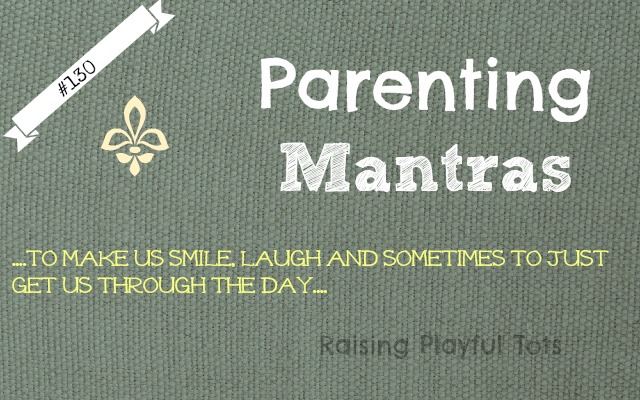 Listen to this week's show
Podcast: Play in new window | Download
Subscribe: Google Podcasts
In this episode::
Catherine started a discussion in the Slow parenting :: Simple parenting community about Parenting mantras- "One thing I discovered last year that has added a lot of ease to my parenting and teaching is some "parenting mantras".
For example, when there is arguing or complaining like "I wanted a red cup not a green cup", I say "You get what you get" and it is a quick and easy way to end the discussion without a big fuss.
Another mantra I use all the time is "healthy food first", when we are choosing lunch items or eating out.
So, do you use parenting mantras? And if anyone does, what are your favourites?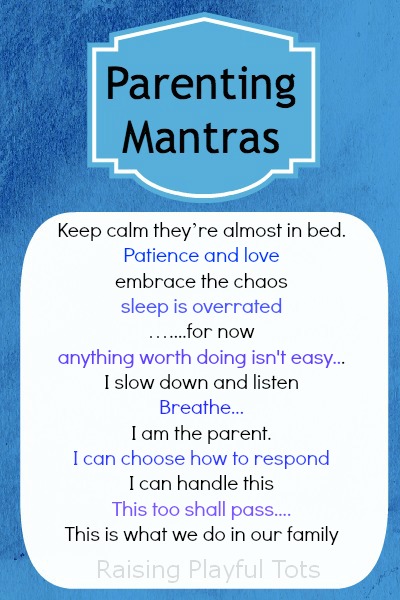 This is our topic for today parenting mantras I'm going to ask each of our guests in turn about their parenting mantras. If you want to join in on Twitter we'll see if we can do both. Tell us your parenting mantra and add the hashtag #simpleparenting and we'll see if we can add in your ideas.
Links::
 https://raisingplayfultots.com/surveys
Watch the Parenting Mantras– Slow Parenting :: Simple Parenting hangout
Call in your feedback : https://raisingplayfultots.com/feedback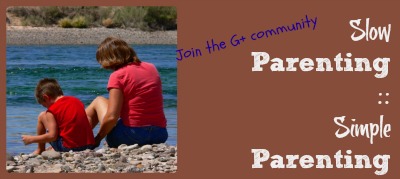 Comments always welcome here in the shownotes or via feedback on Raisingplayfultots.com/feedback. ( Free)
Please let your Twitter friends know about this podcast- Click this link
Like us on Facebook     Follow us on Pinterest
New to Podcasts?
Watch this video from Chris Marquardf to learn how to subscribe to podcasts using your iPhone.

Search for Raising Playful Tots to get to our show