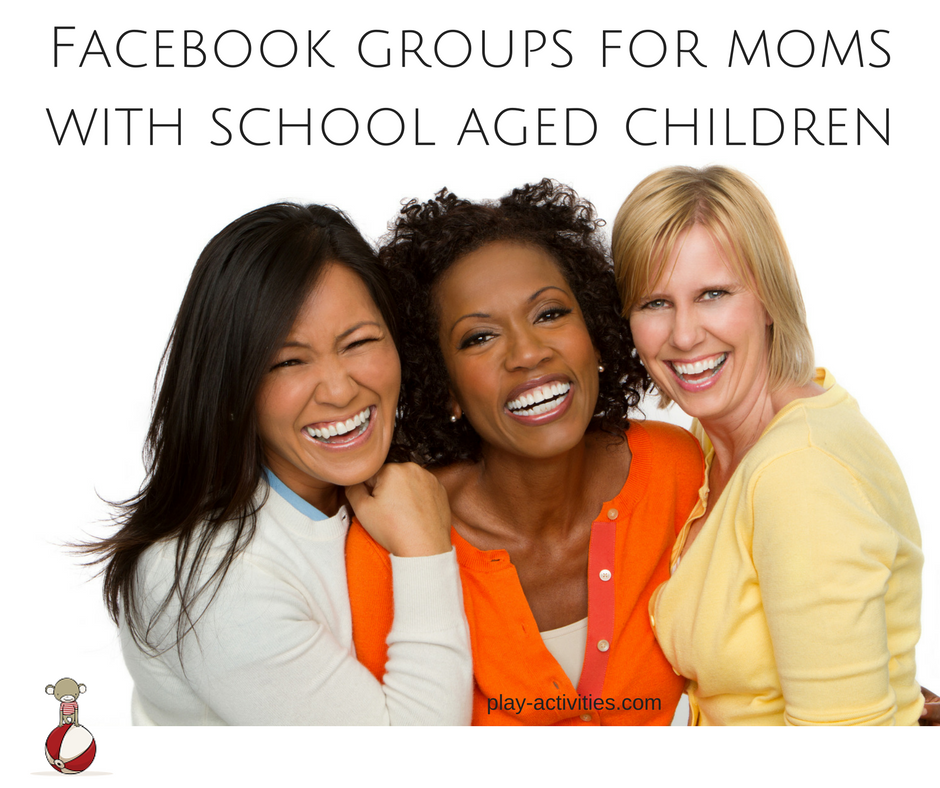 If you are a parent of a school aged child and you're out of the breastfeeding, baby led weaning stage it can be hard to find your people online. Each stage of parenthood is just a big ball of lots of questions and like everyone else I loved going to forums and Facebook groups to get real answers and share my questions.
Now in a different stage there are fewer general Facebook groups that are aimed at the school aged set. We have different and still lots of questions. We need the same support, prod, me too and sometimes encouragement. It is trickier because we don't want to share big details.
It's different now the children are older but we still have questions. Our time online is different too perhaps we were able to get online more when the children were younger but now work, other children and commitments limit our time.
I've found 5 great thoughtful and peaceful Facebook groups that offer specific advice that cover the school aged parents. These groups stand for great values and contain lots of information from the hosts.
Real Food For Real Families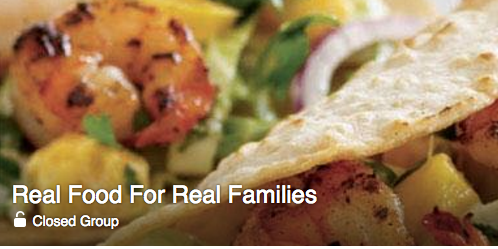 Who doesn't have the worry of what to cook for dinner? Whether you menu plan or not we often cook the same things. Wouldn't it be fun and interesting to peak into hundreds of different homes and see meal ideas? Members of the group post photos of their actual meals.
Browsing through the feed is great if you're looking for ideas. It's great when you have questions like, I have half a chicken leftover and I'm tired of cooking X and Y what do you do with half a cooked chicken. See Real Food For Real Family Facebook group
Society of Nimble Parents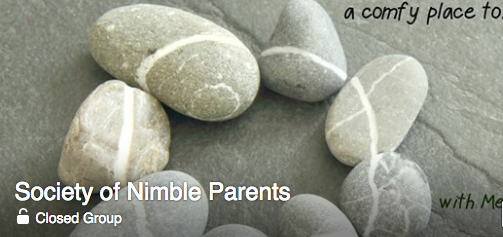 This is a group for moms with school aged children who embrace simple and slow parenting. Since there's not one right way to do parenting we will try lots of different things. It's what makes our parenting messy. Here we think about parenting ideas and reflect on whether they are right for our family.
We know that one side does not fit all. We have the courage to do differently, that's what keeps us nimble unassuming parents actively parenting now for next.
I help moms create calm and peaceful rhythms, routines, rituals and systems so their families thrive. We have challenges and talk about the podcast topics. See Society of Nimble Parents Facebook group
The Savvy Parents Club With Galit Breen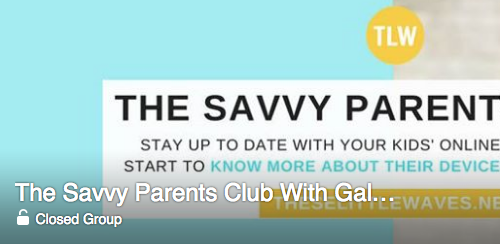 If you are feeling clueless about social media and want to know more because the kids have electronic devices now? Then we can all learn together as Galit shares her vast knowledge about how to keep our children online safely. It's not all don't let them on a device but Galit teaches and shows how to navigate tough situations.
When you're child comes home asking to using a new app or you see an app, then this is the place you can ask questions and understand. Depending on what is talked about during the week, Galit usually does a live recording and shares some great information with cheatsheets.   See The Savvy Parents Club With Galit Breen Facebook group
Respectful Parenting: Tweens & Teens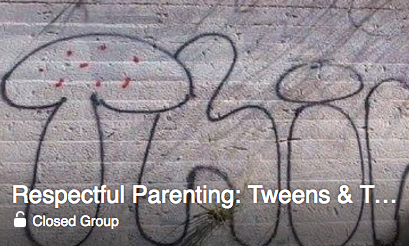 If you want to learn a new skill in parenting or life being totally immersed in it is a great start. Maybe you just fancy a tune up or to be around likeminded folks who parent the way you do. Sometimes though you're just stumped with a particular parenting situation and you'd love a fresh perspective.
Robin runs a great group where lots of positive people ask great questions. This parenting style is very particular and the guidelines of the group clearly state what works within the group.
Parenting tweens and teens is a tricky area and if you're trying to find your groove then this is the next step up from the younger, infant and toddlers group. It uses the RIE philosophy. It is great to catch scripts, wordings to use with your children. There's a range of situations that happen to us all and the advice is sensitively handled and well moderated.  See Respectful Parenting: Tweens & Teens Facebook group
What Do I Say?  Answering "Why?" & Explaining Concepts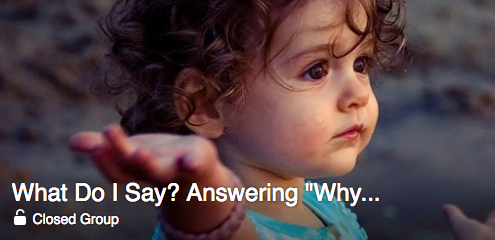 Have you ever been floored by the why questions your child asks? It is just the start when they are in the why stage. When they are school aged and come home with a note about words they used, what should we say to them as parents? Now there's a place where questions the kids ask that stump us and when we're in a situation what might be a good answer. It's a unique group with questions like,
My  X year old child has learnt a new word ( swear word) what's the best way to deal with it?
These types of questions just don't usually come up when you're with your girlfriend talking. This is a large active group also run by Robin of Visible Child. Great group if you are looking for kind and thoughtful answers encouraging connection.  See What Do I Say?  Answering "Why?" & Explaining Concepts Facebook group
Being in a good Facebook Group isn't just for the beginning years. When you find the right one they support you in a particular stage and help your family to grow.
What are other helpful, peaceful Facebook Groups that support the mom of a school age child you would recommend?
Leave your comment
Pin and Share: