Just passing on this fun activity we've been doing this [tag]Christmas[/tag] season.
My boys love to move things about and make so we decided to make a [tag]nativity[/tag] scene out of [tag]wooden blocks[/tag]. I first saw the idea at my local MOPs presentation. The speaker had a set her grandchildren use. She left us with measurements and pictures so it was really easy to get going with this project. I modified her ideas here. 🙂
Find a nice person at Home depot: Cut 8″ 2×4 into the following lengths
Mary 7″
Joseph 8 1/2 "
Shepherd 8 1/2 " each
3 wisemen 8 1/2 " each
Baby Jesus 5″
2 sheep 4″ each.
Colour the characters and cut out.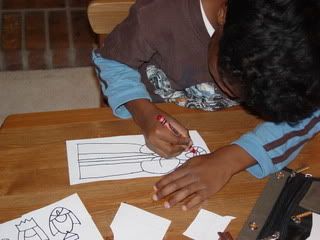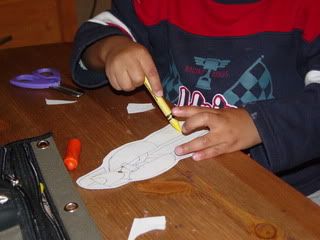 Apply the Mod podge glue front and back
Fix the picture to the block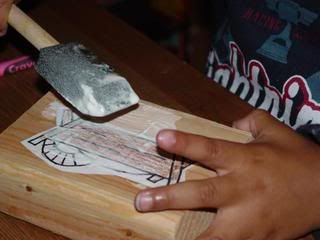 So far we've completed Mary, Joseph, baby Jesus the 3 wise men and a shepherd…..over the past few weeks. We have a few more to complete. The boys reenact the nativity scene their way by the fireplace.
It makes a nice compliment to the [tag]advent story[/tag] we do each night.
Something unique that they both made when they were 4 and 2…..something we'll use each year. I've always wanted a nativity scene but held off as all the ones I wanted the kids would want to touch and possibly break. This is the perfect compromise. They get to move it about and we get a special nativity scene just right for this "touching age" .
Merry Christmas.
See you in the New Year.