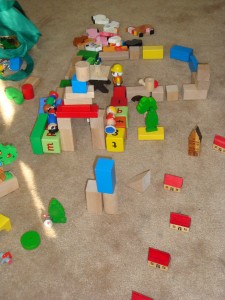 The week has officially begun and you're looking for play activities and articles to inspire and try.
I don't have an official blog roll up on the site so I like to link out to fellow play mates who are doing some amazing child centred playing. Today the links are ones that  you can do right now with things you have around your home.
Easy Games to Play at Home or in the Classroom at a Moments Notice| A Fly on the Classroom Wall
Matching Animals Figurines to Animal Pictures | Chasing Cheerios
War, Gun, and Super Hero Play. Good or Bad? |  BAM radio
Turning Everyday Items Into Therapy Tools |Info Spot 4 the Special Tot
Motor Skill Activity for Toddlers | Mom Tried It
Have a great week!