During our Nature walk the boys were running and jumping partly because they needed to let off steam and partly because it was COLD. After the Deer encounter everyone was pretty excited. I don't think the boys had been so close before. We were talking about all the trees being naked and whether they are cold. After some funny conversations about getting leaves and sticking them back onto the trees ourselves the boys were throwing leaves all over the place and having far too much fun .:)
We took home a collection of leaves, partly because I wanted to remember our naked trees conversation and partly because the MO always is a collector. In our stroller by the handle we have a little container for snacks with a lid and two holders for drinks. Wherever we go it's not until I'm folding the stroller down do I check and see what the MO has put inside. Now I check because we used to loose things all the time.
We took at little time to gather some leaves with no idea what we would do with it.
The boys had many ideas and decided by themselves to do this. I just supplied the materials and asked questions. ( If you're going to use the glitter where are you going to catch all the extra glitter ? etc)
Glue + Glitter = Fun fun fun!
Leaf prints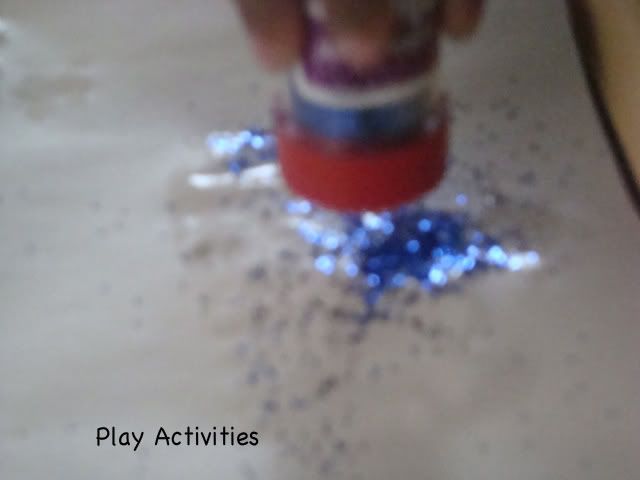 After the fun of glueing we were left with gluey leaves and lots of excess glitter…………
Now pick up gluey leave and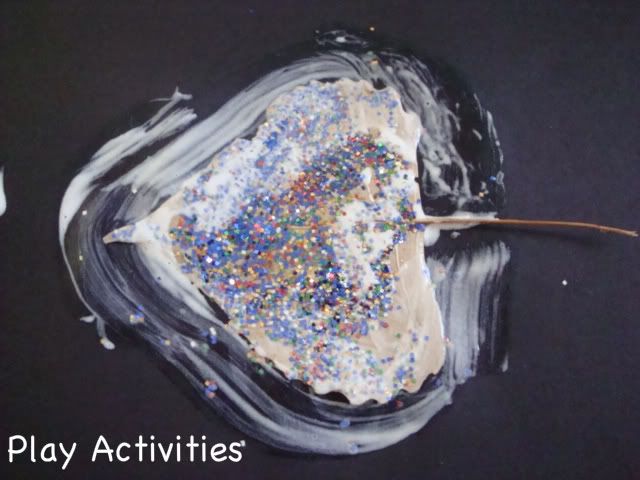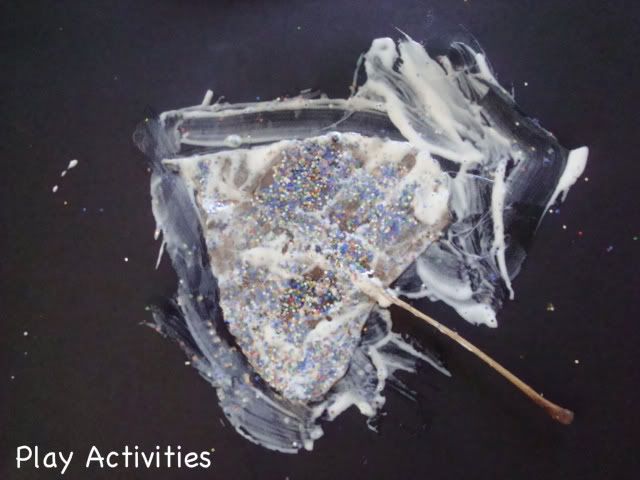 They wanted to make Christmas cards so they used Mod Podge over the top so it would dry clear.
Unfortunately little brother got hold of them as they were drying. When you keep taking them down to look to see if they are dry you invariably forget to put them back up high and your little brother wants to see what all the fuss is about. Yep Glitter + Glue = fun fun fun! for him too.
They had a blast and even cleaned up well.
What activities have you been doing this week?