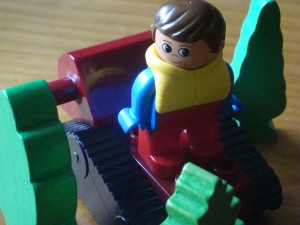 It's amazing how attached you get to things. The LO has started riding to school on his balance bike. The brake stuck one day in the week and I just couldn't get the wheel to move. Walking just seemed boring again. It was the hardest 8 minute walk we've had to do to get him to school. One sad bunny at school instantly evaporated when he saw his good friend T, thank goodness.  The bike was fixed. The smile was priceless.
Friday Finds is the place to unwind, grab yourself a comfy chair and reflect on your past week then plan for the upcoming one.
With a little something to make you think, for them to do and for us to listen or watch……. We are putting ideas into action. Challenging ourselves to do a little differently. Be inspired.
Enjoy your weekend!
Goodness for the mind:  Toys That Teach: Educational Toys We Adore ~ mamasmiles
Activities for the body:  Spelling hopscotch ~ Simply 2nd resources
Goodness for the ears: #89 – The Children's Book Council~ Brain Burps about books with Katie Davies
If you enjoyed this article, get the Play Activities Newsletter. ( It's free!)