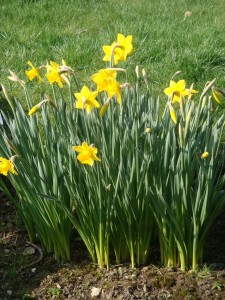 Well it definitely feels like Spring and the flowers are blooming. All the kids have fallen in love again with their bikes. The LO is loving his balance bike and is lifting those legs more and more. Cooking dinner and hearing the children making up games outside was just a nice feeling this week. The squabbles and irritations thrown off for a mad game with crazy rules that had everyone laughing.
Friday Finds is the place to unwind, grab yourself a comfy chair and reflect on your past week then plan for the upcoming one.
With a little something to make you think, for them to do and for us to listen or watch……. We are putting ideas into action. Challenging ourselves to do a little differently. Be inspired.
Enjoy your weekend!
Goodness for the mind:  Children & Separation: One Mother's Story ~ Childhood 101
Activities for the hands:  potato masher prints ~Irresistible Ideas for play based learning
Goodness for the ears: Raising Global Children – Episode 29 ~ The Power of Moms
If you enjoyed this article, get the Play Activities Newsletter. ( It's free!)