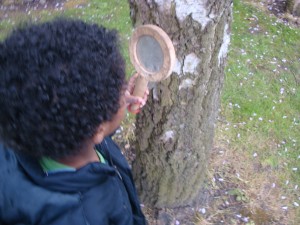 It's been an up and down week. Behaviour and tiredness is not a lovely combination. Everyone's just been very chatty at bedtime. Thank goodness for the weekend. The LO had a great time today at our local toy library. They had put out these glasses for the children to find and use. He much preferred using them as glasses.
Friday Finds is the place to unwind, grab yourself a comfy chair and reflect on your past week then plan for the upcoming one.
With a little something to make you think, for them to do and for us to listen or watch……. We are putting ideas into action. Challenging ourselves to do a little differently. Be inspired.
Enjoy your weekend!
Goodness for the mind: I vote "YES" for Parenting Classes :: Typecast
Activities for the body: Painter's Tape Jumping Course / Agility Ladder.:: Pinterest
Goodness for the eyes and ears:David Kelley: How to build your creative confidence :: TED talk
This week on Raising Playful Tots podcast:: 98. Rewind play Playful Stories
If you enjoyed this article, get the Play Activities Newsletter. ( It's free!)