After a trip to the Garden centre to buy [tag]flowers[/tag] we stumbled into the veggie section.
We tried to guess the veggie by the plant. The big guy and I then chose a few plants and decided to start a mini [tag]vegetable garden[/tag]. It had to be manageable and easy…for both of us.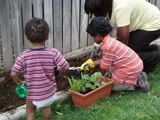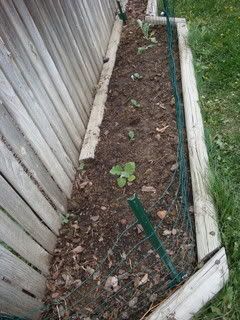 We planted 2 cauliflower plants, 2 courgettes, 1 aubergine, spinach and lettuce.
We missed potato season , maybe next year. But tried a child friendly tomato holder that arrived just in time.
We've tried herbs and bulbs before but in a climate where everything grows. So it'll be interesting to see what happens.
I wonder if you can guess what else we are trying to grow?