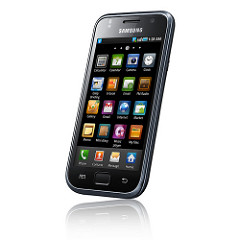 It's been almost a month now since you got your shiny new smartphone/ipad/ipod. You've got to grips with some features but you know it can do so much more.
You'll be wanting to listen to shows that help you as a parent or maybe you need some light relief.
How to find shows?
Download iTunes it's a free piece of software that holds a vast directory of podcasts, as well as music, movies and radio.
Once you have downloaded iTunes visit the podcast section in the iTunes store. There's a search bar in the top right corner.
Look at your favourite radio shows most have a podcast version so you never miss them again.
Smartphones
Blackberry has a podcast directory where you can find shows.
Stitcher is a free application you install on your smartphone. You can listen to content right from your phone without needing to be syncing your computer and ipod.
Podcasts to try
The (Over)thinking Mom
This is a recent find for me and I'm loving digging into the archives as Meredith has some great topics.Meredith talks about interesting and topical subjects around parenting. She loves researching and investigating- which is good for us as she shares it all in this podcast. I've really enjoyed her range of episodes and just like "MPR"  ( NPR), I found myself listening to topics I didn't think I would be interested in and totally got hooked. Cost : Free
Tweet with The (Over)thinking Mom on Twitter | Like The (Over)thinking Mom on Facebook
BAM is a radio network of many channels that caters to parents, educators and leaders in Education. The show I listen to the format is the host, Rae Pica putting questions to two or more guests with opposing opinions. It often makes for a lively discussion.   Deborah of Teachpreschool.org was a recent guest. These shows are 10- 15 minutes long and are packed with lots of information and background on children. It's the one that plays in the right sidebar of this site. Cost: Free
Like BAM- Body, Mind and Child on Facebook
This a fun husband and wife podcasting duo talking about the parents guide to children's books and films. This show is based in the UK. I really enjoy the reviews as they are not sugar coated and always with a positive spin neither do the couple  always agree so the discussion is spirited and you can totally get the point the view. There's a lot of laughter and you really feel like you're listening into a conversation in their 15-25 minute show. They are show notes that give more information about the book and the film. Cost: Free
Tweet with Apple Juice Radio on Twitter | Like Apple Juice Radio on Facebook
All the previous podcasts were for parents to listen for themselves or to learn for the children. This podcast is one that was recommended to me by a homeschooling mom who uses the podcast as part of her curriculum. It's a short podcast that illustrates a classic composer and is full of music.  At 6 minutes it's perfect "setting the table" listening in our house to keep everything moving along. Each composer lasts 3-5 podcasts but with the bite sized child friendly language and chunks it is totally accessible as an easy listen. Cost: Free.
One of the first podcasts I subscribed to in the mid Naughties and still a favourite today. This is a co-hosted show where the topics are on parenting and offer a wie range of material, not just focused on the Early years. The host starts with a senario and ends with the interview  of a special guest expert that attempts to answer the question. With each show approximately 27 mintues long the time goes really quickly as you listen to stories and information. Cost: Free
Like Parents' Perspective on Facebook
All the previous shows were information about development or parenting ideas whereas these three women from Los Angeles talk about a subject each week. It's not a parenting show and it is a parenting show as all three are parents. They have occasional guest but usually we have girlfriends answering questions, sharing stories and commenting on life. It's a refreshing  to listen  to parents who can talk about and experience other things other than children and perfect listening during the day. They do have an explicit tag to some of their material which is useful when you have little ears who would love nothing better than to repeat what they hear. You can check each show and they usually say beforehand in the intro. They really are like a magazine with the diversity of subjects and views. They have long and short shows. Cost: Free
Tweet with TheBecauseShow | Like TheBecauseShow

My show.
Raising Playful Tots (RPT) is a weekly podcast and Internet Radio show for mums who want to make the most of Early Childhood playtime. We offer tips, suggestions, guest interviews and conversation about how to keep appropriate play central in the under 5s in our care.  Time: between 20 and 30 minutes. Cost: Free
Carnival of Parenting Podcasts
Why Podcasts?
What do you do once the children go to bed of an evening? Slump in front of the TV, grab a book, watch a movie, study for school, go to club, Facebook or Tweet? We all have our things we do. There's a podcast out there for you too.
::Ones for parents to learn and grow
::Once for parents to be transported
::Ones for parents to laugh and groan.
So many different types.
As a parent who is interested in playing with their child there's got to be time for the parents to play. Fun for your ears.
What's a recent podcast you've subscribed to?