So you're crying out for a calming and focused activity. Here's one both boys want to do. It's great on those cold, rainy <<add your can't go outside reason here.. lol>> It's an easy set up. Everything is kept in a plastic tub with the markers so the boys can get this out by themselves.
We use butcher paper from Lakeshore Learning so don't need to worry about using newspaper underneath.
We have ink pads.
Activity: using your finger and thumb in different ways like the tip of your thumb or a fingerprint forefinger you can make all sorts of shapes, people and animals.
We first saw this a few years ago and the BG used it and now his brother loves it. Our first choice was [tag]Draw Thumb Things[/tag] .
Why we liked it?
small enough to take with us. Our first use was on a plane. ( It comes with a little stamp and we carry wipes anyway so carrying paper was easy)
the book gave us lots of ideas.
before they could write letters or their name they would sign birthday cards and Christmas cards with a thumb bug or bee ( really easy and cute)
themes and ideas were simple enough for the under 5s set and drawing challenged parents.
You need to have patience, coordination and perseverance. This is a fun easy way to work on these skills because the project is so small you can just start again on the same piece of paper.
The kids think of their own ideas.
You get inky fingers and chance to get messy without being told off for it.
You don't need mountains of paper. Back of an envelope, shopping list, old receipt or new construction paper all work.
Great for cards and thank you notes
creative and encourages storytelling and making up scenes using new thumb people/animals/objects etc.
The step by step pictures let my child try independently. I didn't have to be there doing it for him. We could work side by side.
Draw Thumb Things
shows you how to make bugs, robots, spider, snowman, aliens and many more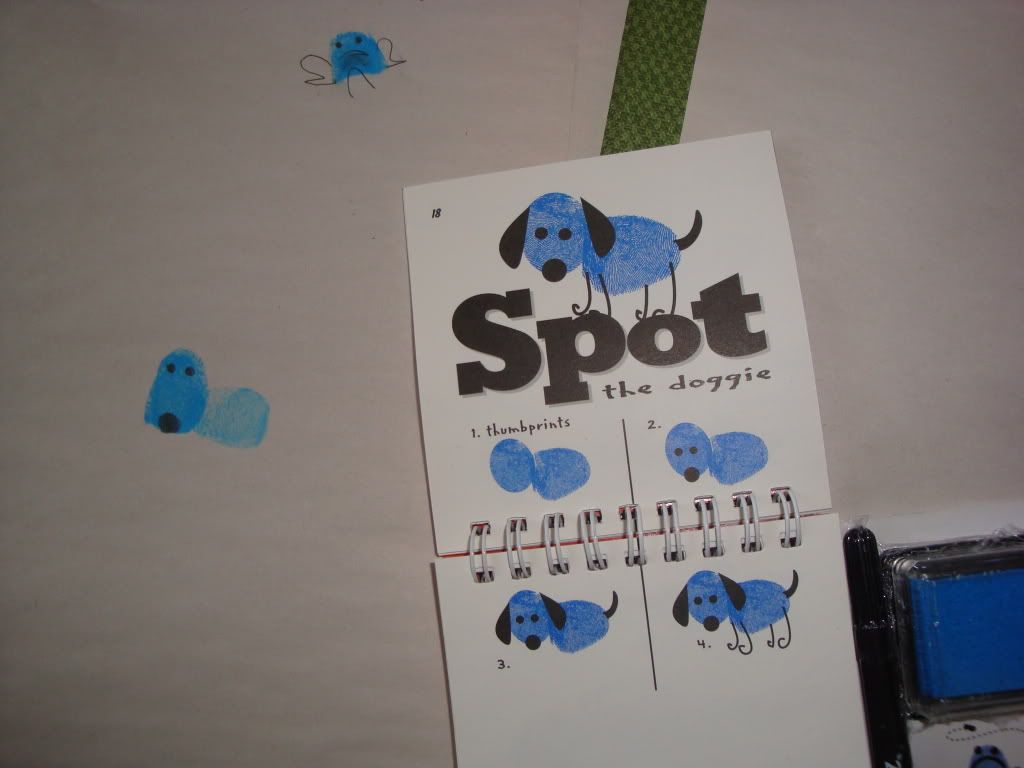 Draw Thumb Animals

we recently bought for another plane trip. This one is a lot harder…….er for me. The BG ( 6) loves it but it's a little too hard for the MO (3). Dog, moose, bull, monkey, dinosaur, duck  and many more.
They sit for ages side by side stamping and showing their scenes. It's a fun independent play activity.
We building up for the next in the series Draw Thumb People
and Ed Emberley's Complete Funprint Drawing Book
.