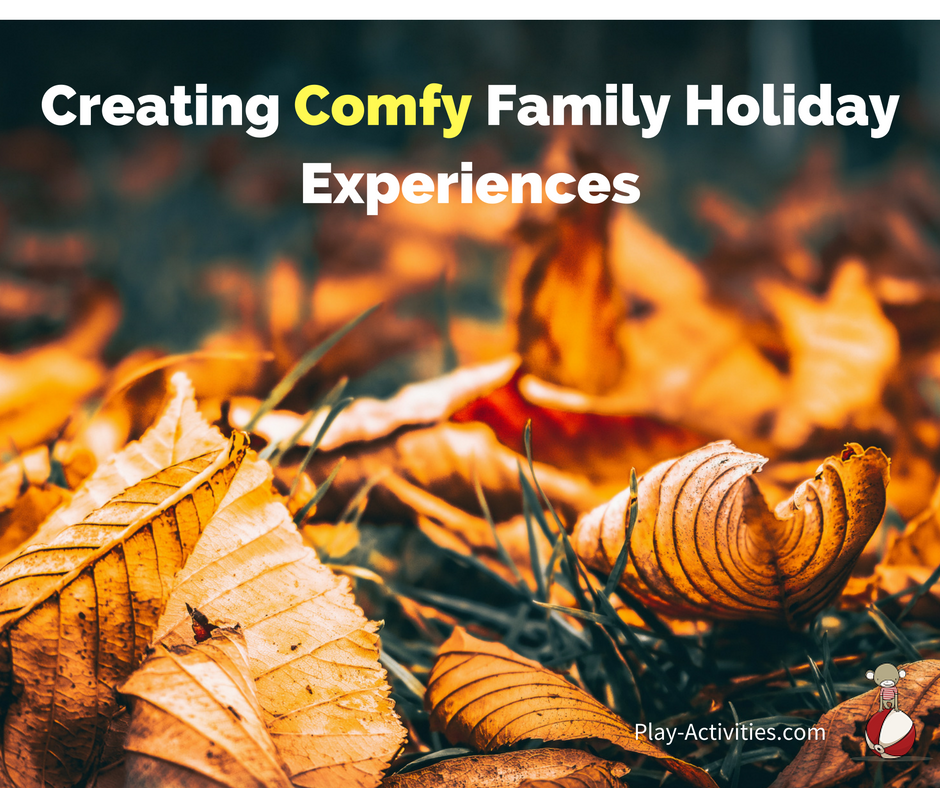 Without all the go go go of the holiday season you could be really enjoying the season. Have you noticed your calendar getting full? That time comes from somewhere.
We found in our family that it was our downtime. It was our connecting time over meals. It was our unscheduled evening. This tilt from stillness towards busy happened slowly and gladly. Of course I want to go to the carol concert and the turning on the Christmas lights, that's what the holiday season is about!
Soon enough though it is easy to overstuff this warm lovely holiday feeling with stress, anxiety, yelling and hurry.
This year we're getting back to warm comfy family holiday experiences that include stillness, taking it slow, observation and time. We are tilting back to a slower family holiday season that helps us all experience the peace, wonder and enjoyment of the season.
For that to happen we have to be intentional right upfront. Put it on the list as a priority as you plan.
Gift yourself a simple family season walks you through creating a family holiday that is filled with what your family needs. It's easy to become swept along and as we get closer to the holiday we as parents are gritting our teeth and really don't enjoy the season.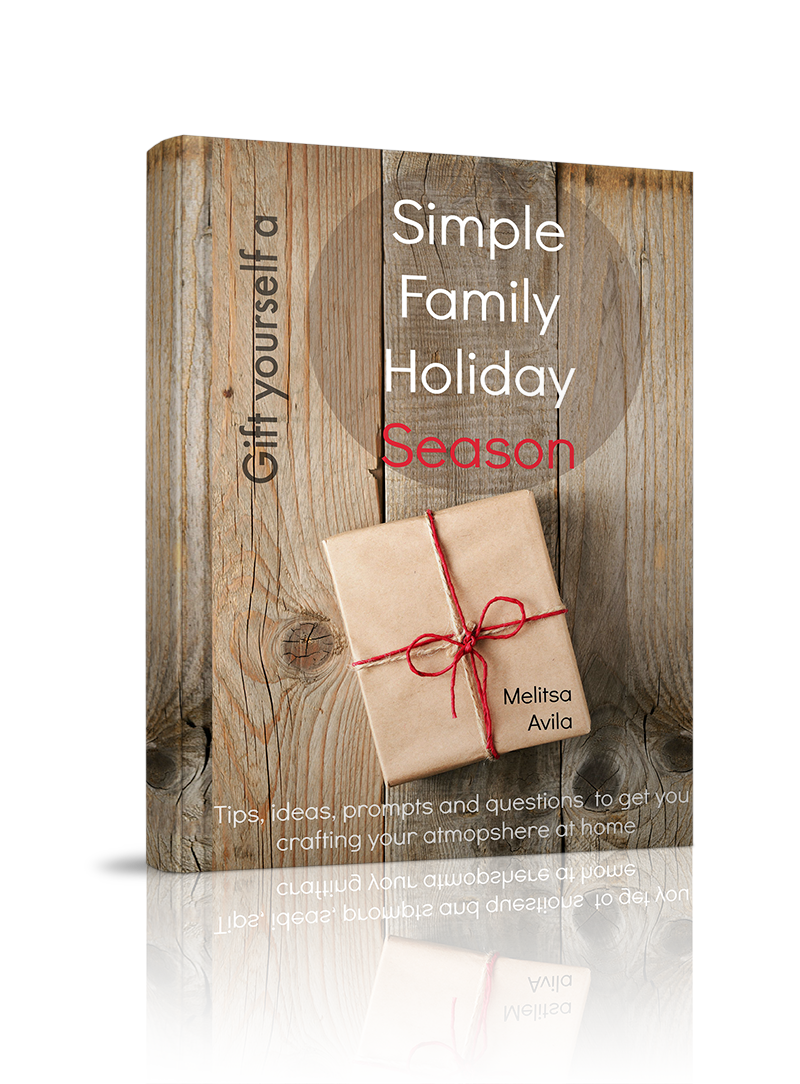 Simplify your family holiday season and choose to find the stillness. This isn't a one size fits all. There's a robust set of questions to get the family talking about holidays then and holidays now. Each question helps the family craft the family way of simple holidays- at least for this year.
After you've created your holiday vision you'll be curious to look at the family traditions around the holidays. Do they need adjusting, replacing or dropping altogether? I've included some simple holiday traditions that don't have to increase the busyiness but support the stillness, the spending time in connection as family.
After the experiences, with your eyes fully open to your family you want to make your family simple holiday season outline. We talk about gifts, toys and budgets, easing the commercialization and sensory overload.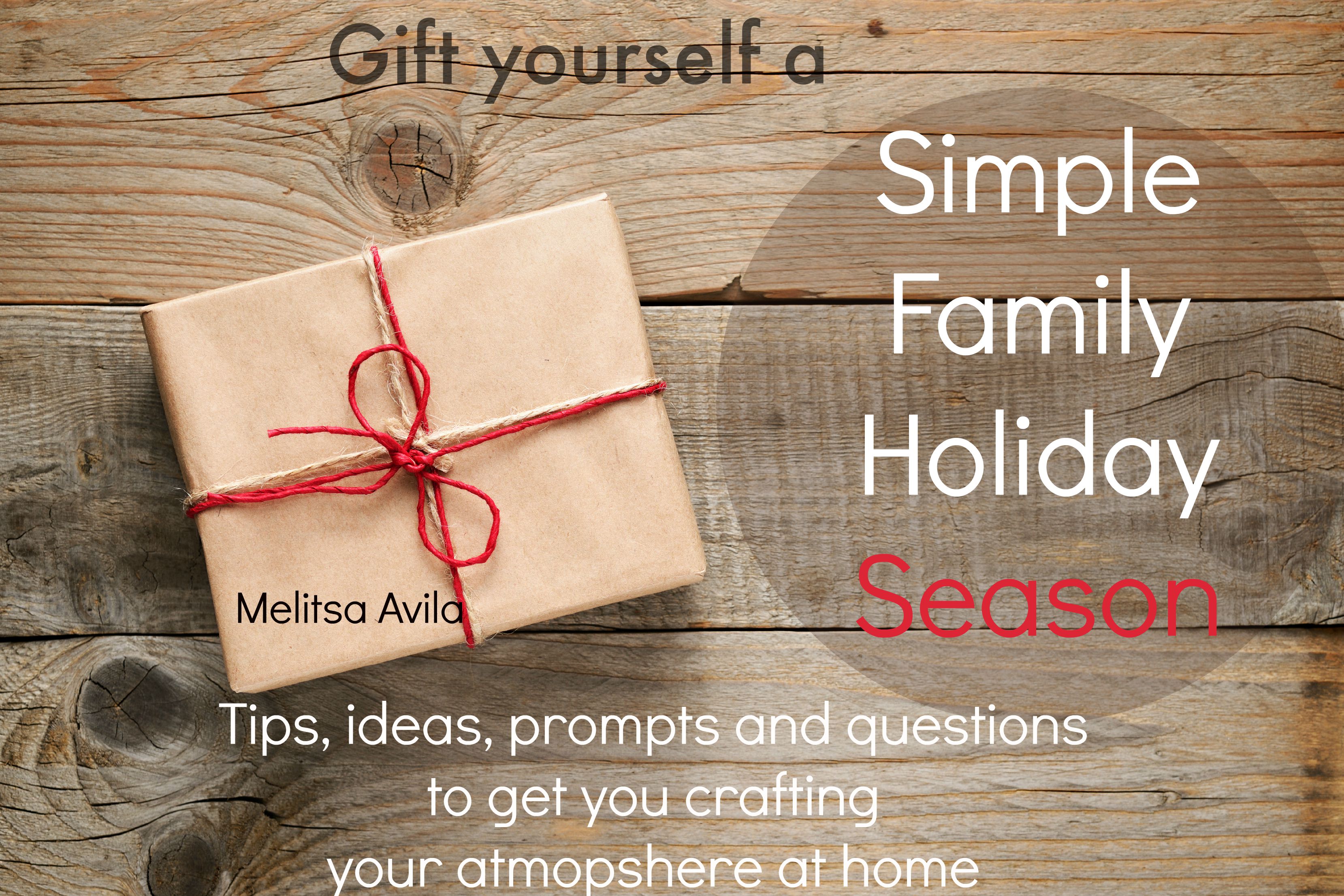 Available in two formats, PDF or KINDLE.
PDF


Send to your Kindle app or device
PDF + KINDLE



Have both formats to cover all devices. Great to share with your partner.
To be able to honor stillness, slowness to really appreciate the family holiday season here are some comfy things we will be doing this year. I hope you join us!
 Sitting together or alone when the Christmas Tree light is the only light in the room
When you can sit down with a hot chocolate and watch a holiday movie together- to the end!
Feeling the crunch of the snow, leaves or twigs as you stroll through the park. Hearing the animals and seeing the birds.
Stocking up on those favourite Holiday smells diffusing through the house that remind you of the season.
It will be because of the stillness that we can enjoy the gift giving, serving and peace of the family holiday season.
How are you going to slow down and enjoying the stillness of the family holiday season this year?