Listen to this week's show
Podcast: Play in new window | Download
Subscribe: Google Podcasts | Stitcher
Boys have energy! Ask any parent. Today we're talking about boys, parenting and play.
 Join Noël Janis-Norton, author,teacher, trainer speaker learning and behavioural specialist has developed a practical, solution-focused approach parenting programme, called Calmer, Easier, Happier Parenting as we talk about raising a boy.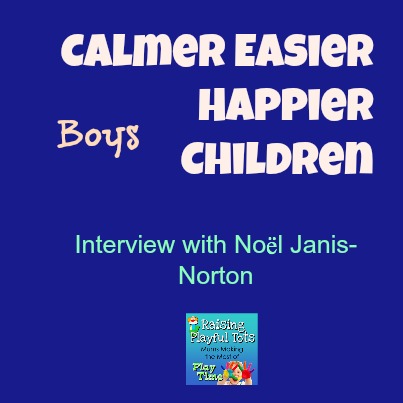 Visit: Calmer Easier Happier Parenting
In this episode::
What's unique and special about boys and how they play?
Space and boys and what can we do about our situation?
Recognizing boys being who they are.
Changing our expectations especially moms
The value of boys letting off steam
Things we should consider when raising boys?
Language, fine motor skills, social skills
How we can learn as moms about our boys easily?
"Children need those interactions more than they need a tidy house":- Noel Janis Norton
extending conversation and encouraging eye contact
Ideas for helping with Fidgeting, Focus, competition and play fighting
Calmer, Easier, Happier Parenting: The Revolutionary Programme That Transforms Family Life
Special time with same gender parent
How do we start the conversation with our partners about our boys without it seeming to be confrontational?
Praise appreciation and acknowledgment and the Dad
Being a stranger in your own home.
Date nights and connecting
Solution finding for your family conversations solution talk
Male input for solutions, consequences and rules of the family
Male role models
Benefits of think throughs for getting things done
On getting out of the role of being your child's entertainer try these ideas
Meeting other families and parents of boys
…let's not forget the boys and the DVD- Bringing Out The Best in Boys
Links::
Call in your feedback : https://raisingplayfultots.com/feedback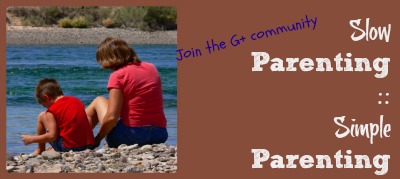 Comments always welcome here in the shownotes or via feedback on Raisingplayfultots.com/feedback. ( Free)
Please let your Twitter friends know about this podcast- Click this link
New to Podcasts?
Watch this video from Chris Marquardf to learn how to subscribe to podcasts using your iPhone.

Search for Raising Playful Tots to get to our show
This episode is linked to