We got out our Animal soundtrack CD game out this morning. The MO goes to preschool during the week except on a Friday. Since they have been looking at animals this week we dug out this game.
What child doesn't like to make animal noises?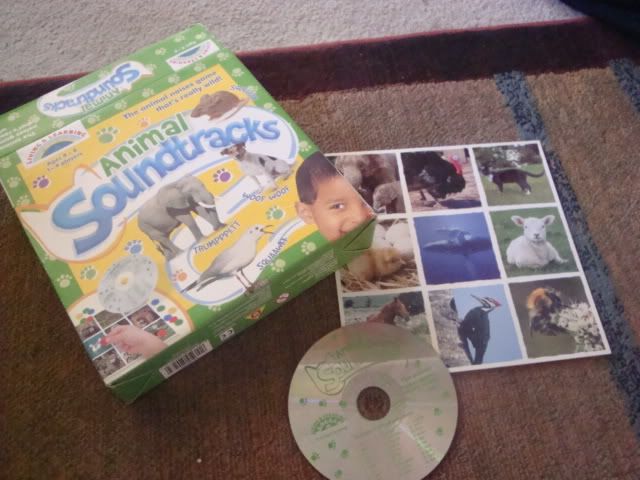 Galt Toys Animal Soundtracks Game
is a bingo game. Look at the pictures of animals and listen to the sound. If it's yours cover the space with a counter.
We try to guess the sounds that each animal makes first. Which is a lot of fun.
We've taken this cd and bingo cards on trips before as a change to the audio stories or music. It makes a nice change.
I love the language work that naturally comes from playing with this game.
What are your kid's favourite animal sounds to make?