We've been having fun with bottles recently with both of the little ones. More to follow with the LO another time.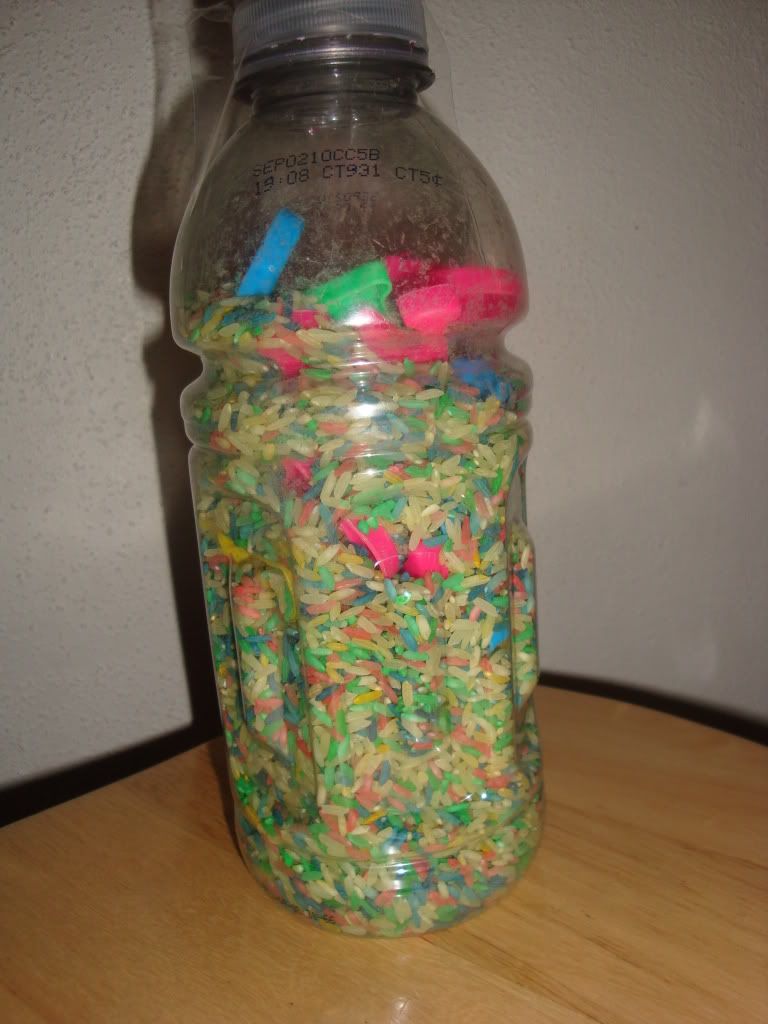 Here's a fun activity I have been hoping to try for a long time.
Gather together coloured rice and strong plastic letters that fit inside of a bottle.
It's easier than you think.
Colour rice with rubbing alcohol from the Pharmacy and food colouring.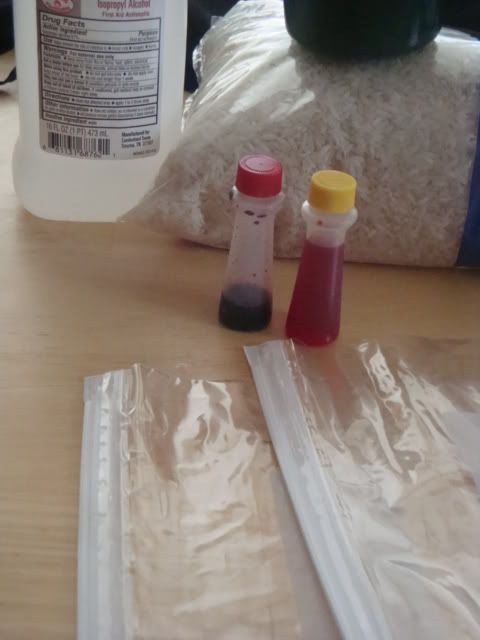 Allow to dry in a ventilated room
Repeat with additional colours.


The MO was excited to add the colouring.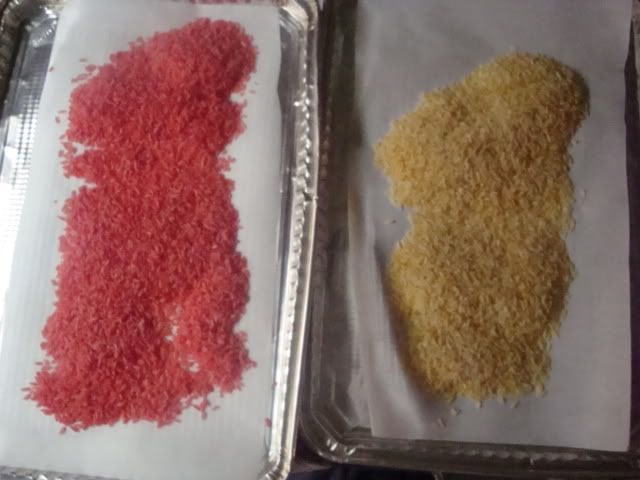 Once fully dry, fill the bottle 1/4 full then add a bunch of letters.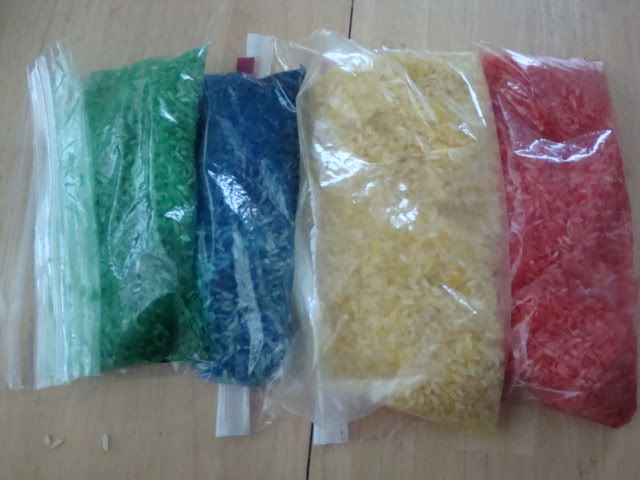 Repeat until all the alphabet is in and all the rice is inside as well. We checked as we went along to get everything in.
The MO is unlikely to undo the top of the bottle but to be sure, we taped it down with parcel tape although a glue gun would probably work. I like the physical reminder. His friends all ask, "Why is this tape here?" as they try and take it off. 🙂
Uses:
He tries to find his name.
Plays alone and with a friend( or mommy)
Easily carried to the car, dropped into the stroller, taken while at the Drs. ( again!)
Why we like it?
He's proud of what he's help make. Everyone that has come to the house recently has seen it!
He's determined to find some letters that he can't see.
His brother and he both try and do the same thing and find lost letters.
Letter recognition.
Everlasting toy.
Works through multiple age groups and situations.
Fancy trying to make your own?
See some links below to other I-Spy bottles
Rainbow Eye Spy Bottle
Rainbow Rice Is Twice As Nice!
The (tool-less) I-Spy Bottle
Make Your Own I Spy Bottle
Discovery Bottles
Mini I Spy Bottles
Brown Bear Eye Spy Bottle