Sensory rich play:: mixed age group play
Today's show features Sue Gascoyne an award-wining educational trainer and published author focused on embedding sensory play experiences in the learning environment. Sue has led several research projects, and designed and run workshops nationally and internationally to help practitioners introduce learning through play. Prior to launching her business, Early Years educational resources supplier Play to Z Ltd, Sue led a consultancy providing facilitation, mentoring and training for over 12 years. As a Primary School Governor and mother of two young children, many of Sue's activities and resources are based on observations of her own children at play.
In 2009, Sue Gascoyne was named Nursery World 'Trainer of the Year' for her contribution to the Early Year's sector.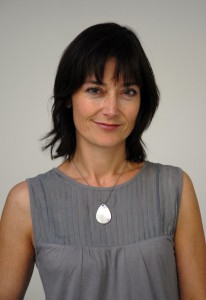 Listen::
You can
Listen to this week's show
Podcast: Play in new window | Download
Subscribe: Google Podcasts | Stitcher
Show notes::
What is your definition of sensory play and can you give us a few examples across the age ranges?
2Why is sensory play so important?
3How does sensory play help children's learning and development?
4What's the adults role in supporting sensory-rich play?
Support::
Post your comments after you've listened to the show below to give back to our guest. We're all interested in your opinion and thoughts.
Connect with Sue on Twitter
Visit https://www.playtoz.co.uk
Cheers.
Share::
If you enjoyed today's show please tell your friends.
Have your say::
"Like" us on Facebook
Join in with the topic of the week from the Podcast
Mentions::
Brenda Crowe Play Is a Feeling