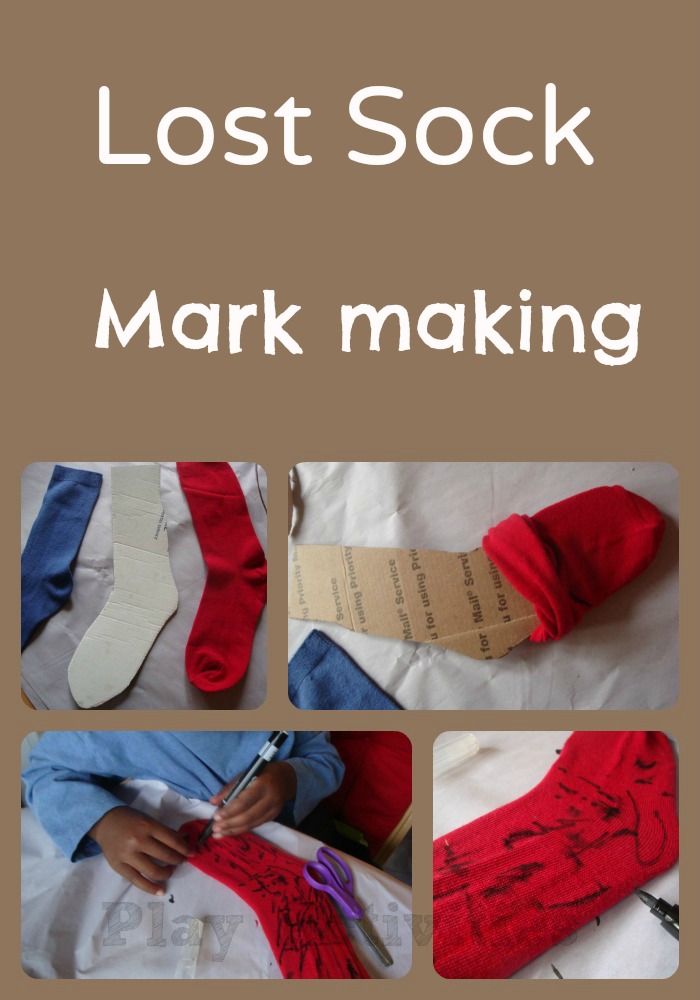 Welcome to Day Sixteen of 31 days of Sensory Play.
Why is it mum that I give you all my socks and when you give them back they are not all there?
This conversation happened again this week with the MO who was busy trying to match up school socks and finding many missing. We have a missing sock pile that seems to get bigger and bigger. Anyone have an answer?
We've made sock puppets before with our lost socks  and today we wanted to do some mark making. It would be easy to grab a sock from our growing sock pile except they are mostly black socks with various patterns.  Also we wanted to work together making a sock each. He worked on one and I worked on another.
The fabric is a different material to mark make on so there will be some learning and adjusting going on.
Fabric marker pens are so much fun to use.
Let's decorate our socks was the only instruction.
A quick iron to fix the fabric pens and he has some new socks to wear.
Your turn
Try a mark making activity
Come back and share your experiences, stories and activity.  Share your post here in the comments or share your photo on Facebook
Find the other days in this series
Next: 31 Days Of Sensory Play {Day Seventeen} Connecting with our children and buttons
Grab our badge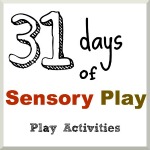 This post is linked with