Welcome to Day Six of 31 days of Sensory Play.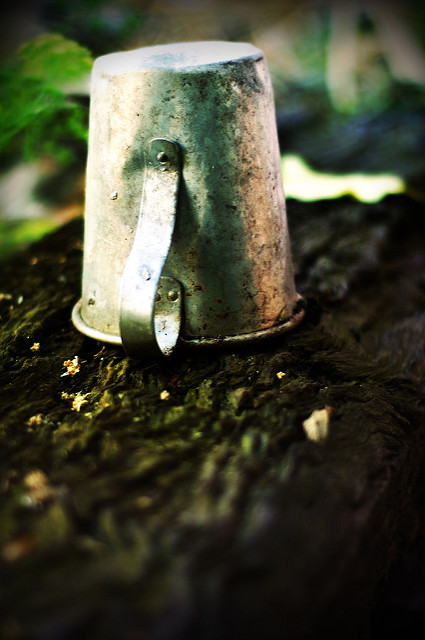 Start a sensory collection that you can use many times.
The sticky leftover bread dough was a large no longer used pot. It's where we stir together our playdough and it's large enough to collect all our paint things. It lives in the kitchen. It's so much easier having this one item than worrying about the other pots. It got me thinking about other containers that would be useful to have on hand that make sensory play easier. Easier for clean up, easier to start and easier to do.
Here's a list for items to be on the look out for to start your collection
Coffee cans
Turkey roasting pans
Cookie sheets
Towels
Newspaper
Plastic bucket
Empty cardboard boxes
Storage containers- different sizes with lids
Pillowcase
small suitcase
shower curtain
For more ideas listen to Home supply list on Raising Playful Tots
Your turn
What would you add to this list to contain your sensory play to make it easier to do?
Add to your collection of containers
Come back and share your experiences, stories and activity.  Share your post here in the comments or share your photo on Facebook
Find the other days in this series
Next: 31 Days Of Sensory Play {Day Seven} Seasonal Sensory Play Activities
Grab our badge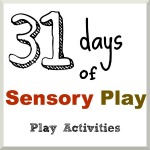 Photo Credit