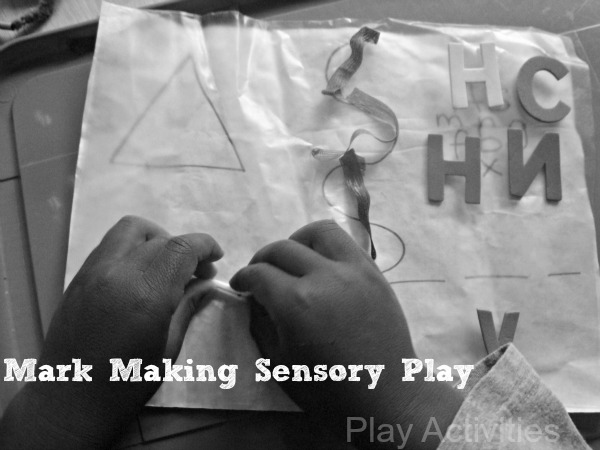 Welcome to Day Eight of 31 days of Sensory Play.
The LO is really enjoying mark making. As he plays more with small objects he's getting used to getting them to do what he wants. The frustration levels rise and falls. This activity was a hit because once set up he could come and go with it during the day. Walking away from frustrations and distracting them with something else is something we do a lot because it works.
We chose familiar shapes to fill so we could use- inside/outside/on/ next to. The straight line with the straws helped him with tracking and handwriting skills. The biggest challenge was the ribbon squiggle down the center of the page.
Even though I like contact paper I find it really hard to work with for its original purpose- flat and without bubbles covering books. In all the years teaching it was still something I would gladly swap with colleagues and friends. It's a skill I just haven't mastered yet. Using contact paper has had a revival in our home as we can use it without  having to make it flat!
Cut out a large section of the contact paper. Peel off the backing paper and keep. Draw shapes on the paper. Lay the contact paper back on the backing paper with the sticky side up.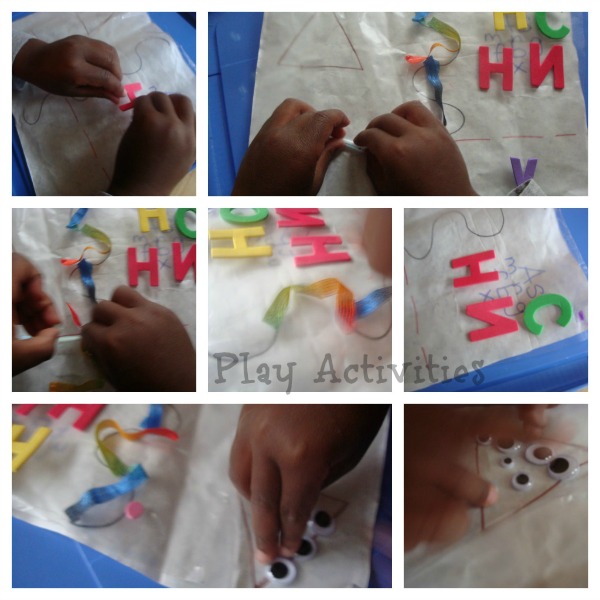 Lots of activity and movement. Fine motor skills and time together.
Your turn
What can you stick on contact paper? Go on a scavenger hunt inside or outside.
Come back and share your experiences, stories and activity.  Share your post here in the comments or share your photo on Facebook
Find the other days in this series
Next: 31 Days Of Sensory Play {Day Nine} Let's discuss: Sensitive Children and Sensory Play
Grab our badge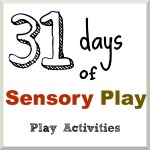 Photo Credit
This post is linked up to  Kids Crafts