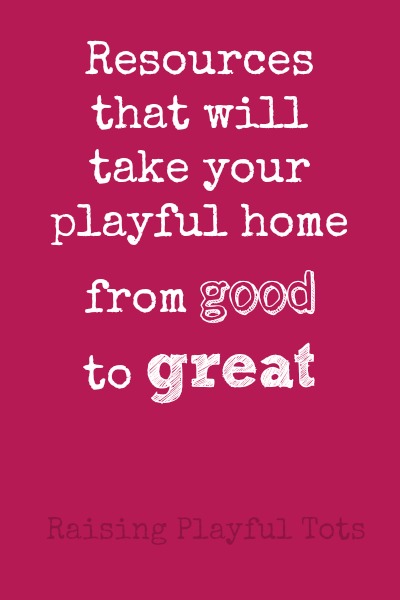 I'm revealing my top resources for 2012 that will take your play from good to great. Whatever stage we find ourselves at in play I'm sure you'll find a resources that will help you work on some of those bug bear play spots; develop a new direction and encourage you.
We also have a contest so check that out and enter quickly before the date expires.
Comments always welcome here in the shownotes or via feedback on Raisingplayfultots.com/feedback. ( Free)
Listen::
Listen to this week's show
Podcast: Play in new window | Download
Subscribe: Google Podcasts
| subscribe through iTunes | on-the-go device
Links::
Rock art :: Mid Pacific Institute
Raising a Creative Spark :: A Mom With A Lesson Plan
Art not craft ::  Childhood 101
The Playful Family :: Awesomely Awake
Courageous Parents, Confident Kids: Letting Go So You Both Can Grow
::  Dr Amy Tiemann
Everyday Sensory Alphabet Activities :: Melitsa Avila
LMNOP ::
Action- Pack Magazine:: Whipup.net
Mamascout ecourse :: November 1st 2012
Month long class with Amy of Mamascout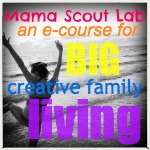 Win a slot on this class
Contest: Contest closed- Congratulations DeborahAnne
Please email me your address using the contact form so we can speed along your entry for 1st November 2012.
Leave a comment in the show notes that you would like to join this elab and transform your family.
This is worth one entry.
For a bonus entry. Please like Raising Playful Tots and come back and leave a separate comment.
ONE winner will be picked at random and emailed.
Contest opens on release of this episode and closes Tues 30th October 2012 at 9pm GMT. Winner will be announced on Wednesday. Come back here to see.
Hope to see you there.
New to Podcasts?
Watch this video from Chris Marquardf to learn how to subscribe to podcasts using your iPhone.

Search for Raising Playful Tots to get to our show
Now that you listened to this episode of Raising Playful Tots, here's what you could to do next:
Education is meaningless without action. So, tell me what you learned from this episode, and how you plan to apply it to your family in the comment section.
If you enjoyed this episode, do me a favor and share it on Twitter or Facebook. Or better yet, send a personal email to one of your friends whom you'd think would love this.
This part is important. I'm currently have only a few reviews on iTunes, and I need to get to 10 reviews. If you have a few seconds, can you please go to iTunes and leave me an honest review (after subscribing).
Thank you.