Character Conversation Cards are available in two formats: task cards (pdf) and an audio file.
The audio file is a downloadable .mp3 file of the 25 conversation task cards read with a special effect to signal when to stop the audio to answer questions.
This set is all about developing habits,goal setting, unity and cooperation and is the Audio version.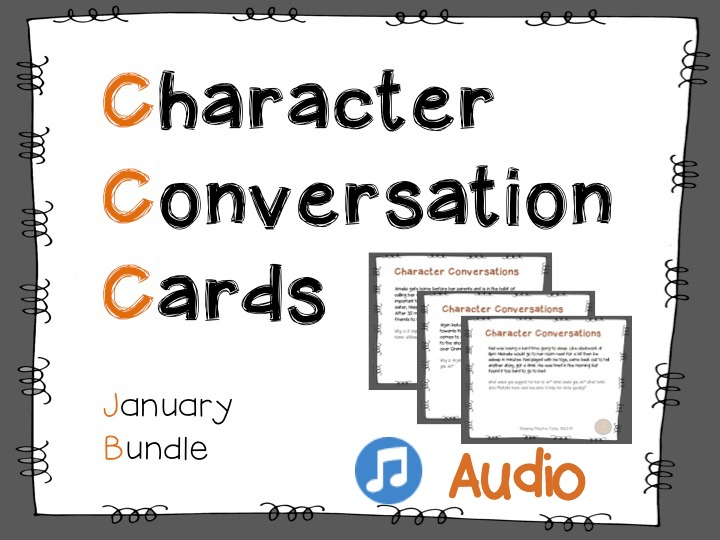 Note: Audio bundles have the music note and Audio and do not contain the the pdf version.  
Developing habits, goal setting, unity and cooperation Character Conversation Audio
Choose the audio version if
 you want to have character conversations on the go with your 6- 13 year old children.
 you want to be one step removed and someone else is reading the situation.
you want to use this at a listening station, on a family journey or to make a change.
Get these Character Conversation Cards for $5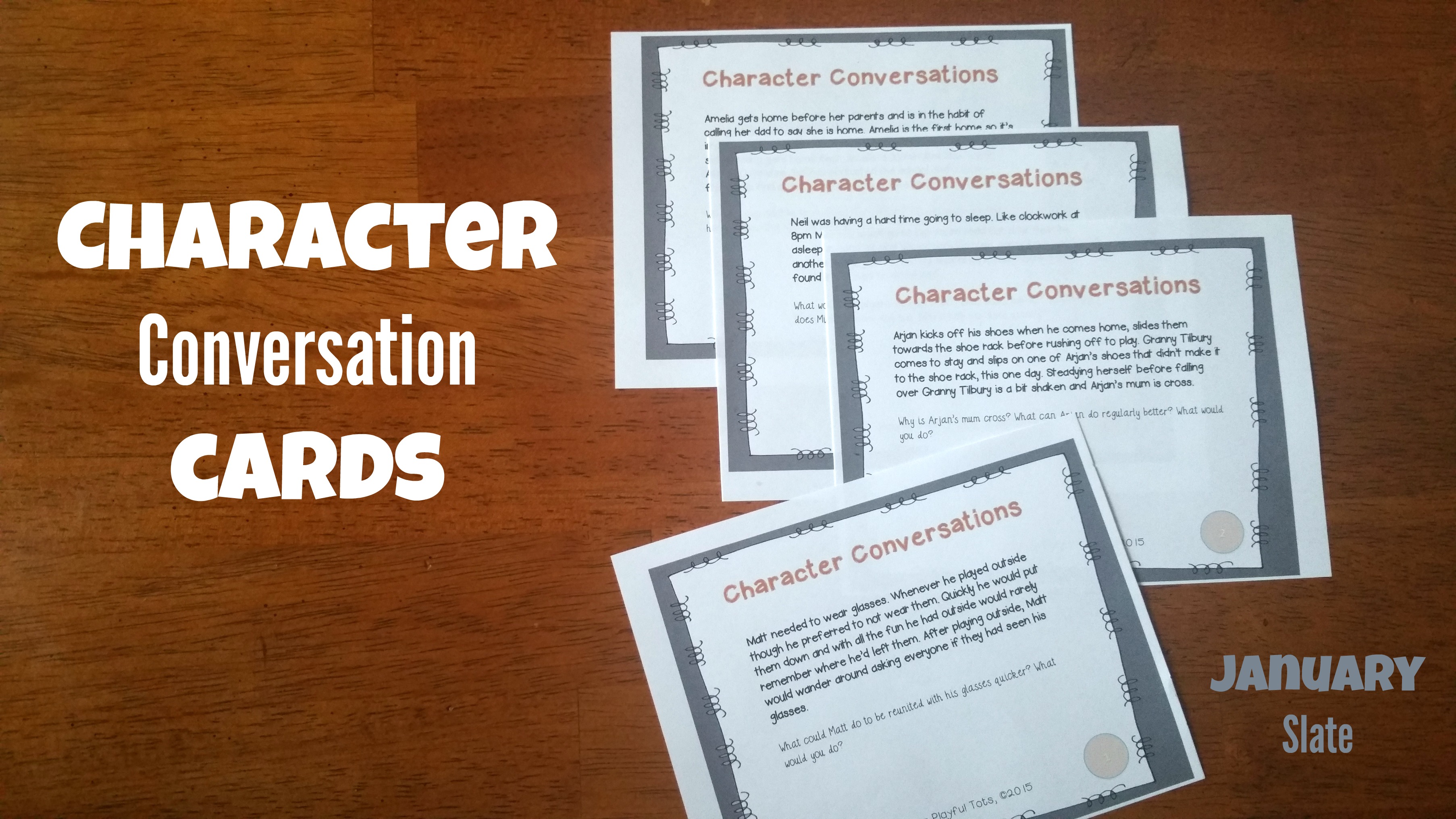 Each pack is different.
Within this audio:
10 situations on developing habits
10 situations on goal setting
5 situations on unity and cooperation
Each card had a short real life situation and different questions afterwards to encourage longer answers and especially, "What would you do?"
Listen to the situation and activate voice commands to play, pause and stop to give time for discussion for a hands free session. There's an audible pause and time to pause the recording to respond if you prefer to use the buttons.
Listen on your phone and download to your tablet for easy on the go use.
Download the audio of the 25 character conversation situations  on Developing habits, goal setting, unity and cooperation  as one bundled audio.
Buy this bundle using paypal $5
To help foster communication there's no answer key as answers will depend upon your values.
*Older children may enjoy debating ideas and there's  opportunity to rest on many sides of an issue and work through the thinking to the end. E.g. If I do it this way, this will happen, then this etc.

Want to know what the audio sounds like?

Can I have the pdf version of this Character Conversations Set?
Developing habits, goal setting, unity and cooperation character conversation task cards pdf $3
What other cards and audio character conversations are there?
See the full view here
*Pin and share*