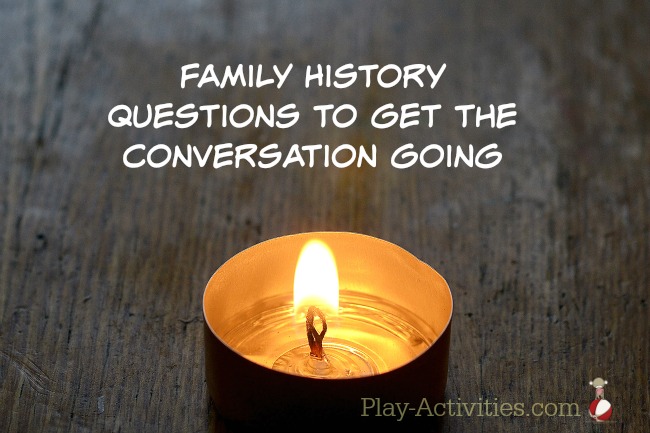 Thanksgiving, Easter, Christmas, the summer holidays are all times when we have the opportunity to see extended family for longer periods of time. When you're in the company of family how much time do we spend sharing stories from our family history? How many stories can the children recite because they've become family favorites?
I came across this quote and decided it was time to change.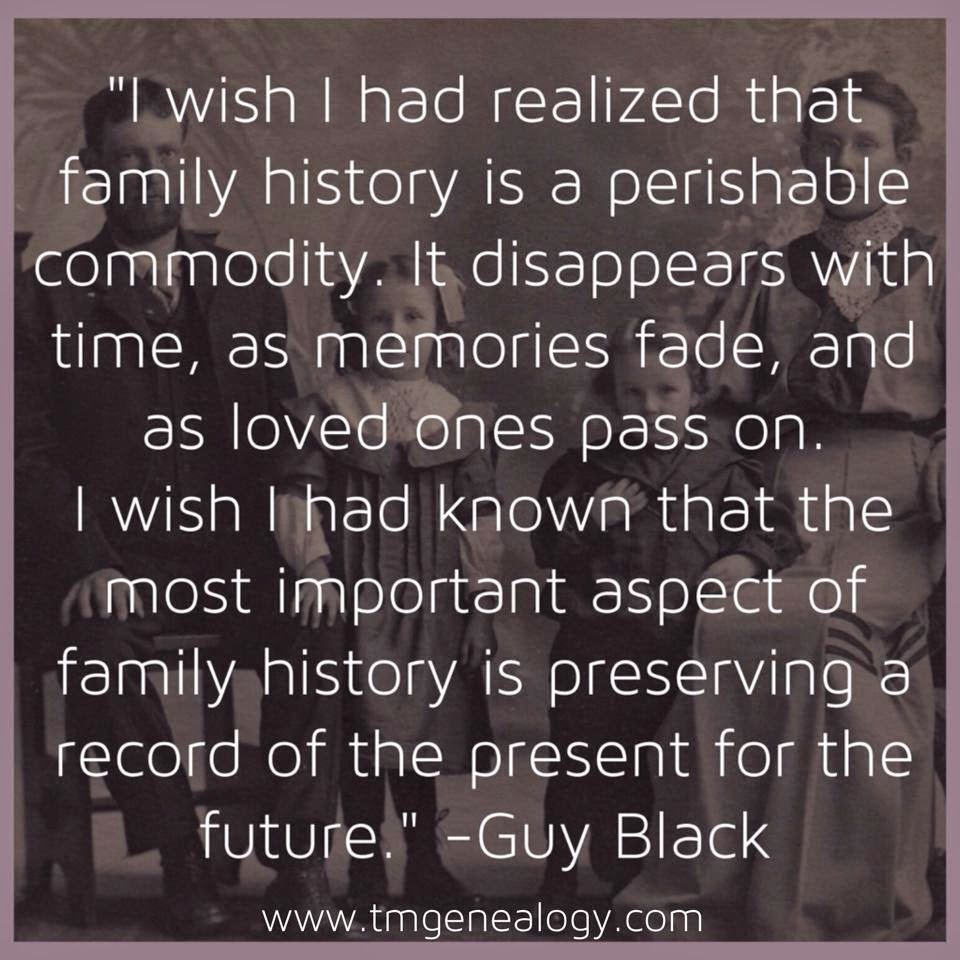 With your loved ones around let's find time to ask the family history questions that lead to the stories and experiences of our families.
Set the scene
Choose a few questions and check in.
Find ways to record
Set the scene
Turn off the TV and have some background music playing. It's much easier to have conversations without the distraction of the TV. Sitting around a fire or having a quiet time in the afternoon help because you're already slowing down. Activities that involve us looking at each other and around an area than all staring in one direction help us to have more conversations. But what do we talk about?
Choose a few questions and check in
Use photos, current events, topics from school and choose a few open ended family history questions to start the conversation. Before you ask though it's best to check in with someone else to make sure you're not opening up a can of worms.
There are so many topics that are good to talk about from everyone's life and likely a few that we'd all do best to avoid. Since we're spending a good bit of time together it's probably wise to make sure we pick the 75% good areas than stumble into the wrong area without realising.
It's not a test of quick fire or multiple choice but a chance for family members to wax lyrical and share an experience. We indulge their exaggerations and rosy glow memories as well as laugh at the terrible twists they got into.
Ask early on in the visit to give everyone a chance to recall and retell their stories and experiences.
Find ways to record
Listening without checking devices is perfect. Listening without looking at a screen. Recording the voice using a smartphone or computer is a choice if you're looking to keep a special retelling. Younger children may want to draw a story while it's been told. Journaling and note taking help each families too to remember conversations. It's all about being attentive and that's different for each of our families.
As in times past a good story always gets retold. in the days and weeks that follow, when all the relations have long since gone home have regular story telling times.  Storytellers always thrive in life. Retelling stories gives a family a sense of unity, purpose and grounding.
Download this free printable of 9 questions to get you started on your family history questions.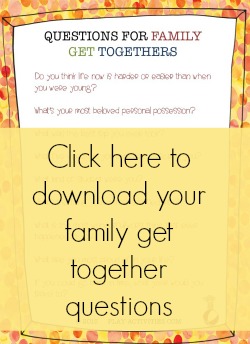 PIN AND SHARE **