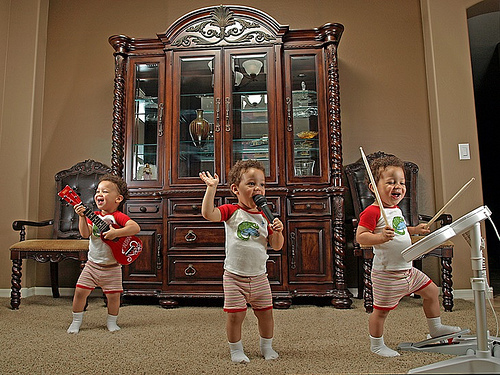 Photo credit: empirical_percepti on's photostream
This week we're talking about music in the Early years.  Nursery rhymes do you love them or hate them? Music groups- would you join one?
Links mentioned:
Telegraph.co.uk : Playing musical instruments can improve a child's mind
They might be giants: Here come the 123s
Start a conversation about this show in our community….
This show is part of the moms talk radio network