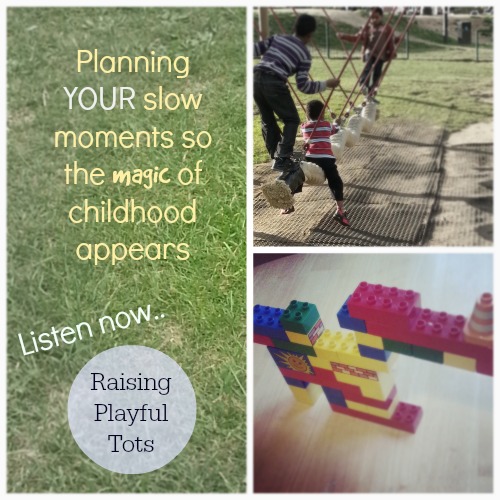 Today we're talking about planning for slowed down moments so that simple parenting and simple play happens.
What if…..what if you set out to find our own beat. Instead of following the herd, you adjusted to your family  and with your family…..and started planning  these slow moments. I'm sharing some practical tips and resources for making these small but significant changes in family life, play and family relationships.
Raising Playful Tots – the podcast for parents who want to make the most of their playtime and enjoy simple parenting
Podcast: Play in new window | Download
Subscribe: Google Podcasts | Stitcher
Click the play button above and let's get some ideas.
INFORMATION FROM THE SHOW
Raising Imaginative Kids: Lily Writes a Story :: Mamasmiles
I'm Done Making My Kid's Childhood Magical :: Huffington Post
____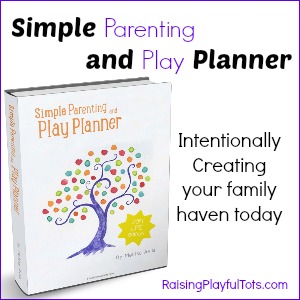 On Monday 31st March, we started the Simple Parenting and Play Planner– on tour!
This is cool for you as this 51 page planner will be visiting 10 blogs where you'll learn a little bit more about the planner AND have a chance to win a copy.
So not just one copy but 10 chances.
Here's how it works……
Check out the list below for each of the stops. Visit each blog and enter into the giveaway.
Monday 31 March    My Healthy Beginning
Tuesday 1 April        The Mom Writes
Wednesday 2 April    RainyDay Mum 

Thursday 3 April         Megan Flatt
Friday 4 April             Pickle Bums
Saturday 5th April       Bliss Beyond Naptime
Monday 7 April           A Free Spirit Life
Tuesday 8 April           Simple Kids
Wednesday 9 April      Mama Scouts
Thursday 10 April       Plannerisms
Friday 11 April           Raising Playful Tots
This is the last stop on the Blog tour. After entering here, circle back down the list and enter each time for a chance of winning a planner there.
Q:What's the one individual child/adult activity you would pick first to do?
Answer that question in the comments for a chance to win one of TWO planners.
This is a digital download.  
The giveaway will run from today until Wednesday 16th April 9pm BST 2014( London) 
Winner picked at random and will be posted here + on the Facebook page.
one more redraw if winner(s) don't respond by Tues 22nd April 2014 by email via the contact page to claim your digital planner.
WHAT TO DO NEXT:
So you've listened to this episode – if you liked it and want to hear other ones – and I really think you will….you should do this right now:
   How to listen and subscribe to this show
New to Podcasts?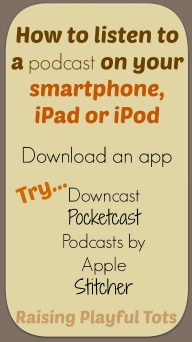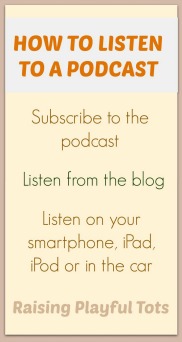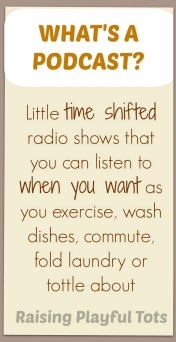 If you've enjoyed the show please take the time to share it with friends and leave a review for it on iTunes or Stitcher.