Brrrrr…… Happy CyberMonday!
Original Play Activities first ebook!
Treasure Basket Play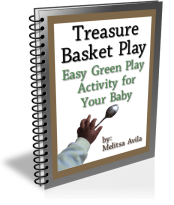 Treasure Basket Play shows you step by step how to effectively and safely set up and use a treasure basket in your home today that will engage and challenge your baby each time they use the basket. Treasure basket play is suitable for sitting babies to approximately 12 months. Read more about Treasure Basket Play
Grab the ebook, audio interview, transcript and case studies for $8.95
Right click Add to cart. (Open in a new window or tab to see contents of your cart)


Second ebook:

Here is a downloadable ebook of play activities and discussions collated from the Play Activities blog for the last 3 years. Plus
* The bonus section has 3 exclusive play activities never before published along with an exclusive video.
* It is in an ebook format.
* It makes finding an activity, looking at a discussion or visiting a new play place that much easier.
* Each post has been formatted for the ebook with clickable links.
* Comments are open to add to discussions or comment at the original post.
* It makes an ideal gift for a baby shower, discussion material for baby and toddler playgroups or first birthday gift.
Buy now
$8.95
How to buy now?
Right click the add to cart button and open in another tab.
Choose your quantity
Update cart
Checkout
If you have any problems downloading these ebook bundles please contact me. I'm happy to help.
Subscribe to the Raising Playful Tots Podcast