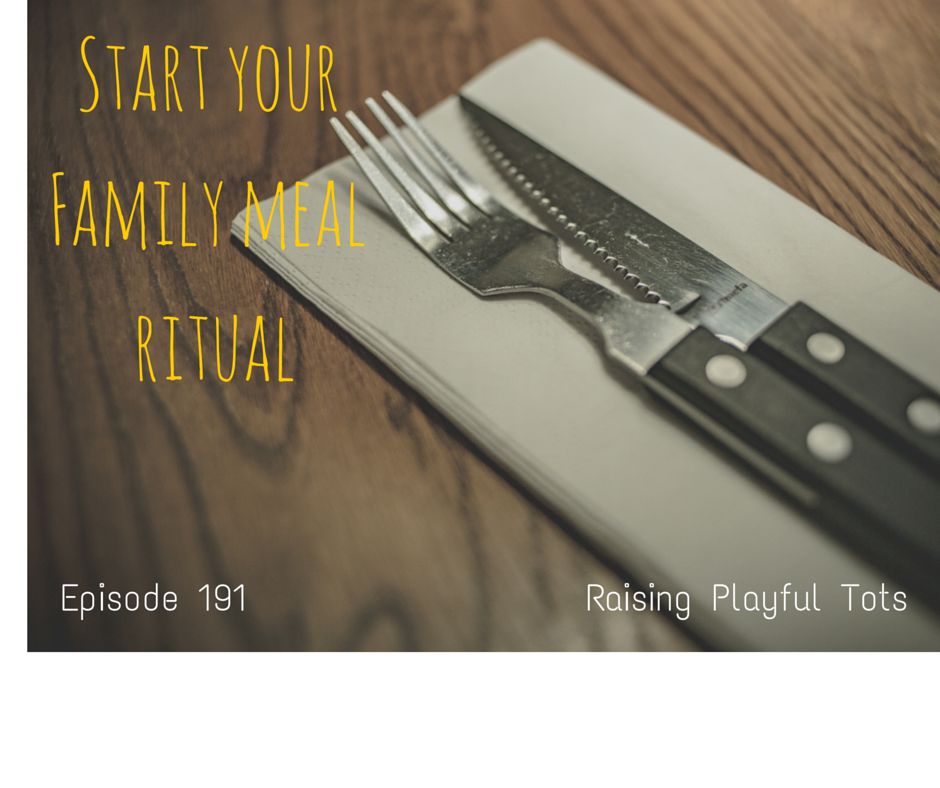 Podcast: Play in new window | Download
Subscribe: Google Podcasts
Families should gather together over a meal. Yeah yeah yeah! We've heard that before. Tried it before and it didn't really work out.
This week we we focus less on the why and more on the how we create a meal ritual so that family times run smoothly. ( For the family and us!)
Leave a comment below or on a voicemail
Raising Playful Tots – the podcast for parents who want to make the most of their playtime and enjoy simple parenting
Click the play button above and let's get some ideas
Show notes
00:01 Introduction
4 steps to a smoother family meal times now everyone is together.
2:45  Not just family dinner but other mealtimes
3:14  When you start a ritual early
4:04 Brand new to a a family ritual
4:29  Quick 5 reasons why you need a family meal ritual ( if you need to convince others or remind yourself on those days!)
7:46 How family meal time changes and what we might do for our family at this time
10:15 FIRST step to a smoother family meal times
11:42 SECOND step to a smoother family meal times
14:57 THIRD step to a smoother family meal times
17:12 FOURTH step to a smoother family meal times
RESOURCE: Prayer sticks
Discussion about family meal rituals
WHAT TO DO NEXT:
So you've listened to this episode – if you liked it and want to hear other ones – and I really think you will….you should do this right now:
   How to listen and subscribe to this show
I'd love to hear from you about the show.
Any comments about the podcast use the Voicemail
Use the hashtag #creatingfamilyhaven
**Pin and Share **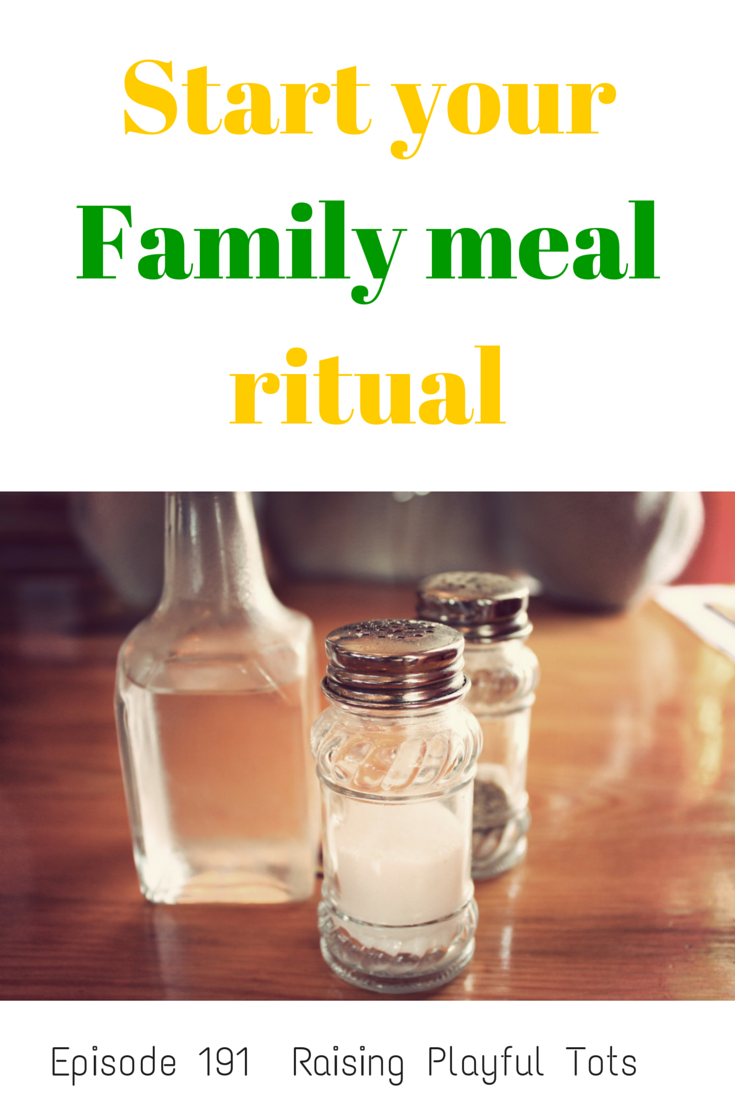 If you've enjoyed the show please take the time to share it with friends and leave a review for it on iTunes or Stitcher.