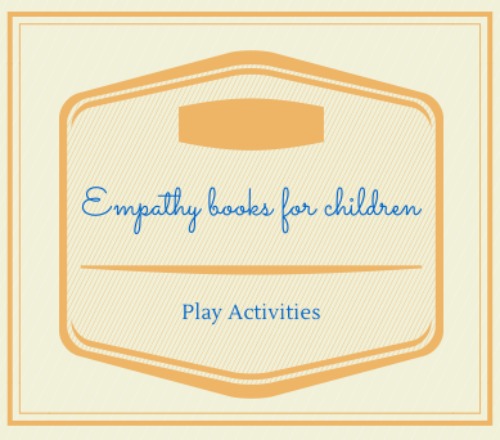 We want our children to share and understand how others feel. We expect them to understand what it is like to be in someone else's boots.
It's not that easy to share one on one. We get all wordy and tongue-tied.
Stories really help families talk about empathy.You don't have to agree with the character, in fact these sometimes make the best conversations. The character may be just like your family or do things in another way.
Add a few to your next library run or order a few for home.
Empathy books for children

A Visitor for Bear (Bear and Mouse)

Each Kindness (Jane Addams Award Book (Awards))

How Do I Stand in Your Shoes?
How Willy Got His Wheels

Five Minutes' Peace
My Mouth Is a Volcano!
Kindle

THE SECRET TO HAPPINESS (HUGO THE HAPPY STARFISH – An Inspiring Sea Adventure for Young Children)
Older/School age

When I Was Eight

The Potato Chip Champ
Looking after Louis

Wilfrid Gordon McDonald Partridge (Picture Puffin)

Stand in My Shoes: Kids Learning About Empathy
Much older

The One and Only Ivan

Wonder

Something to Hold
This post is part of day 24 of growing family conversations.
Empathy is part of something we all want to have in our families. No one wants every book to be preachy or with a specific message. Neither in our family is every conversation at dinner on a deep topic. There is though a time and a place for discussion books and having a few around or added to your library list helps provide a prompt for conversation. Just because a book is for the younger age it still gets a lot of mileage in our home.
Conversation:  As a family  how do you support developing empathy between siblings and each other? What tools do you use and stories do you already have?
Join in
Come back and share your experiences,and stories . How did you get on?
Please like us Facebook
Find my pins on Pinterest
Find the other days in this series