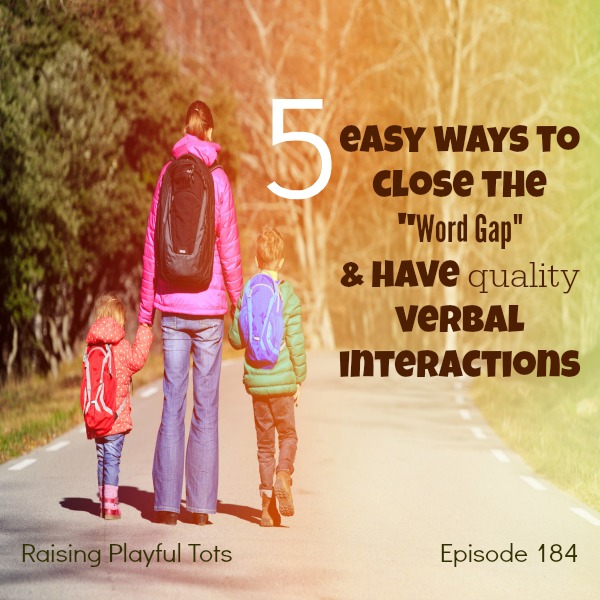 Podcast: Play in new window | Download
Subscribe: Google Podcasts
If I want to have quality verbal interactions, what are 5 ways that I can improve that?
The famous Hart/Risley study showed us the massive ( 30 million) word gap that happens between a low income family and other families in a very specific age group. Further down I have lots of resources to learn about why that happens and more detail about the study.
The bigger question now for us is how do we have quality verbal interactions beyond the instructional with each child when we lead full lives. We're focusing on our families and the age of our children. I'm sharing 5 places and some resources to easily get some more interaction and conversation within the times we already have in our families.
During this episode we explore each of the 5 ways to improve quality verbal interactions.  None of these ideas take hours and uses the time we already have.
2.39    1st way to improve quality verbal interaction
Resource: Word Ladders
Resource: Crosswords for Kids
4.38   2nd way to improve quality verbal interaction
Resource: Outlook, StoryCorps, The listening project
Listen: Bringing schools to Bangladeshi Hills [14m 38 sec]
7.20 Easy conversation questions to ask
9.15 3rd way to improve quality verbal interaction
Idea: Reading Challenge
10:41  4th way to improve quality verbal interaction
Resource: Enlightening article from Imagination Soup for those upper aged children and conversations around the birds and the bees.
13.23  5th way to improve quality verbal interaction
Resource: Simple Parenting and Play Planner
16.28  Final way to improve quality verbal interaction ( related to the previous one)
Resource: How side by side time nurtures our boys
19.58 How to choose what to do?
21.13 What happens when things fall flat?
22.06 Establishing and keeping that connection when they get older. ( Traditions and Journals)
What works in your family with quality verbal interactions? Leave a comment below or on a voicemail
Raising Playful Tots – the podcast for parents who want to make the most of their playtime and enjoy simple parenting
Click the play button above and let's get some ideas
Show notes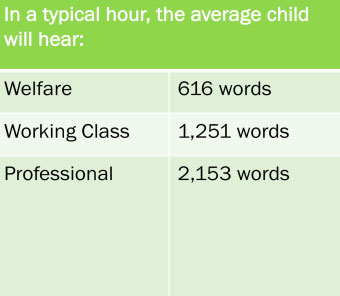 Source: The Flocabulary blog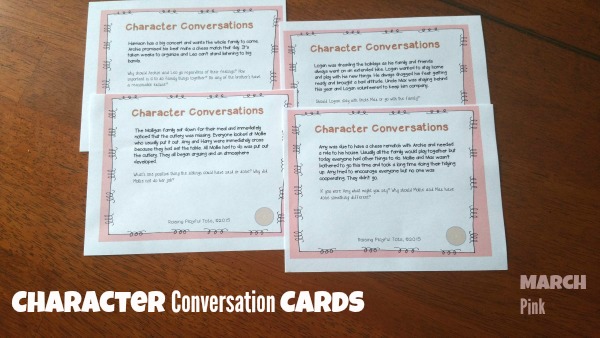 WHAT TO DO NEXT:
So you've listened to this episode – if you liked it and want to hear other ones – and I really think you will….you should do this right now:
   How to listen and subscribe to this show
I'd love to hear from you about the show.
Any comments about the podcast use the Voicemail
Use the hashtag #creatingfamilyhaven
New to Podcasts?
If you've enjoyed the show please take the time to share it with friends and leave a review for it on iTunes or Stitcher.
**Pin and Share **