Recess and playtime are under attack. Did you know that breaktime or recess isn't available for all children in many countries? That was shocking news to me.There's not enough time to do academics AND recess in many places. Is this really true? Meg Rosker share how to be an effective advocate for play by being informed and collaborating with others in this weeks show.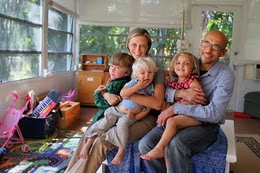 Meg Rosker writer and play advocate.  a mom to three kids, former public school teacher and former Teach For America employee she has seen first hand the devastating effects the loss of play has had on children and families in America. Learn more about her work at Let Children Play
Listen::
You can
Listen to this week's show
Podcast: Play in new window | Download
Subscribe: Google Podcasts
Show notes::
Note: The words Recess, playtime and breaktime are used interchangeably through today's show to talk about the time when the whole class of children go out enmass in a  group, child directed play. Usually on the playground or field with staff monitoring but not usually directing play.( Do you have a different name for it?)
Meg Rosker's New YorkTimes article  : Effort to Restore Children's Play Gains Momentum
We learn
What  happens to these under 5s with reduced playtime or recess?
Recess experiences in Meg's school.
Alternative suggestions to suggest to busy teachers with the dilemma of keeping kids in to finish work instead of reducing recess
Importance of Recess
What you'd expect to see happening at playtime- good experiences.
Ideas and approaches to talk to our schools and teachers about playtime without being confrontational.
let children achieve  which is at https://letchildrenachieve.blogspot.com/ also the latest is at https://letchildrenachieve.tumblr.com/
Stitcher radio via https://stitcher.com/tots
Facebook: Let Children Play
Share::
If you enjoyed today's show please tell your friends.
Have your say::
"Like" us on Facebook
Join in with the topic of the week from the Podcast
Poll: Who has the longest recess or playtime?
For your under 5 child state the time in minutes per day of recess or playtime in the comments